Half of All American Kids Miss Their Vaccinations
Are You For or Against Alternative Vaccination Schedules?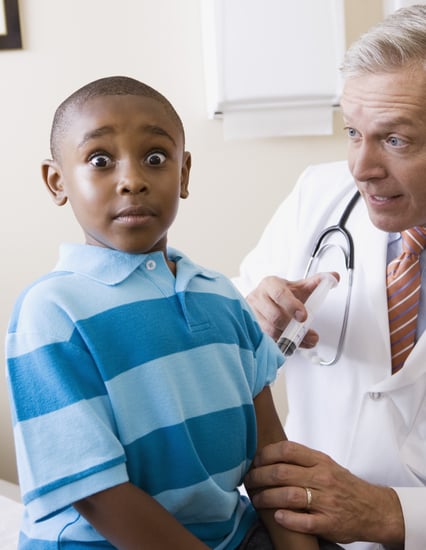 In case you haven't heard, flu season is in full effect, and this year is one of the worst in recent history. As parents, it has us thinking constantly about keeping our kids healthy, so a new study reporting that nearly half of all children in the US are late in receiving their vaccinations caught our attention.
The study was conducted by researchers at Kaiser Permanente Colorado and examined the immunization records for some 323,000 children. Over the course of the research, the number of kids who were late on at least one vaccine (including measles, mumps and rubella, diptheria, tetanus, and pertussis shots) jumped from 42 percent to 54 percent. Just over one in eight children were undervaccinated due to their parents' decisions, and for the rest, it was unclear as to why they were missing shots.
Many parents ask their pediatricians to delay or skip immunizations, citing safety concerns such as a link between the vaccines and autism — a theory that scientists now agree is a nonissue. So what does this mean for the health of our country as a whole? "It's possible that some of these diseases that we worked so hard to eliminate [could] come back," said Jason Glanz of Kaiser Permanente, who led the study.
Do you think it's acceptable for parents to develop "alternative" vaccination schedules for their kids?