Halloween Safety Apps
10 iPhone Apps to Keep Kids Safe While Out Trick-or-Treating!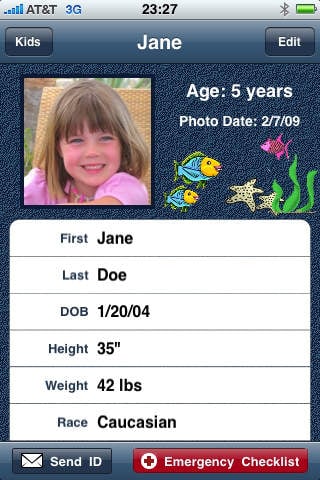 Create an electronic identification for your child before heading out to the ghoulish night's activities. With Kids ID Lite (free), all of your little one's vital information will be in one place. The app allows parents to send the information directly to law enforcement agencies if a child goes missing and includes a checklist of actions to follow.