Halloween-Themed Snacks For Kids
Add a Halloween Twist to After-School Pita Snacks
We're excited to share this post from our partners at BabyCenter! Every week, we will be bringing you the best parenting and lifestyle stories from the experts over on BabyCenter, including this creative Halloween snack post from Make and Take's Marie LeBaron.

My kids are hungry after they get home from school. They've been sitting and learning and playing for almost 6 hours in the day and are ready for more fuel when they get home. So we're always looking for fresh ideas for an after-school snack and these Jack o' Lantern Pita Snacks are hitting the spot!
Related: 5 Things I Can't Do After Kids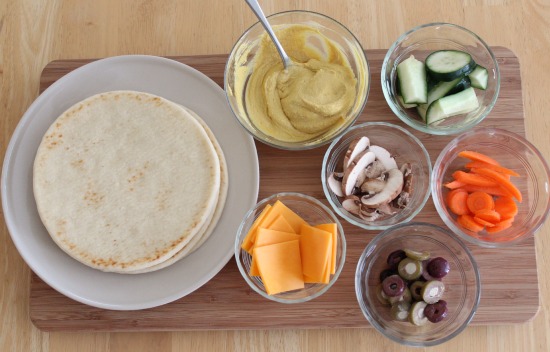 Ingredients:
pita bread, one per jack o' lantern
hummus spread
yellow food coloring (optional) — to help tint the hummus orange for a pumpkin
toppings: cheese, olives, mushrooms, cucumber, carrots
Gather all of your ingredients in bowls on a tray, along with a few plates for the kids, then let them get to work.

Spread a spoonful of your hummus on top of your pita bread.
Add toppings to your hummus pita bread to create a jack o' lantern face.
Let the kids get creative, but remind them that they will be eating this creation and everything on it. This is a great way to help get your kids to eat their veggies or try something new.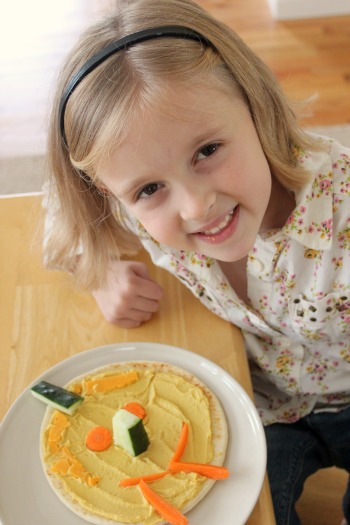 Happy Halloween!
More great stories from BabyCenter.com:
Woman Runs Marathon and Then Has Baby
Homemade Play Dough
Pregnancy and Body Image: Too Fat For Photos?
When a Stranger Interferes With Your Parenting