Hand-Rolled Paper Beads
Craftastic: Hand-Rolled Paper Beads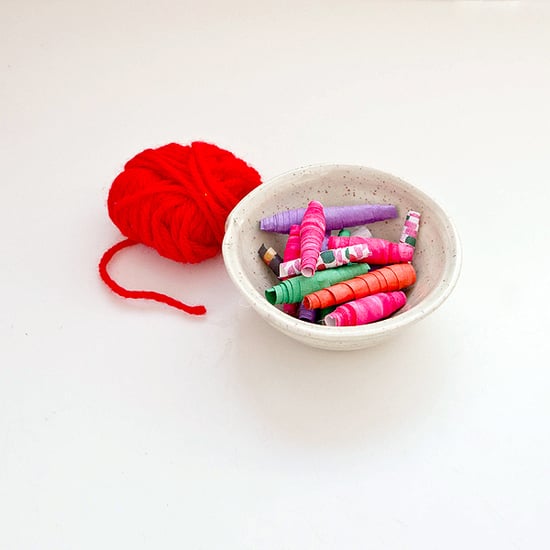 Get crafty with your kids by making simple rolled paper beads. Along with creating something really sweet, you'll use all those random bits of paper hanging around your house.
Your child will love cutting the paper and seeing what happens once it's rolled. Try using newspaper, pages from magazines, old artwork, or even junk mail. Using scissors hones fine motor skills, and everything is always more fun with glue! Your child can string unique necklaces for loved ones or lace on a colorful ribbon to decorate plain windows.
Click here to get crafting!
What You'll Need:
Construction paper
Scissors
Glue
Paintbrush
Directions:

Enlist your child to gather scraps of colorful paper to use for making rolled paper beads. Any kind of paper will work — newspaper, pages from magazines, pieces of construction paper, or even old artworks!
Have your child cut long triangles from the paper starting from an edge and cutting up to the other. Now he can cut the second side of the triangle, creating a long obtuse triangle about 1 inch wide at the base.
Spread one side of the cut triangle with glue and place the paintbrush at the widest end.
Now your child can slowly roll the paper toward the pointed end of the triangle and hold for a count of five until the glue sets.
Carefully slide out the paintbrush, revealing the finished paper bead!
Your child can keep rolling beads until he's made enough to create a colorful necklace. Simply lace on a length of colorful string and wear!