Happy Birthday to Your 3 Year-old Girl!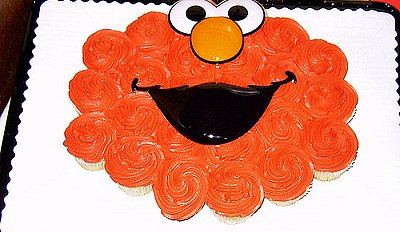 Time to break out the birthday cake and celebrate making it through the Terrible Twos!
To help you and your daughter kick off her Threes, we've rounded up top birthday tips for 3-year-old girls, from party ideas and themes to great gifts, as well as resources for dealing with the key issues you may confront in the coming year.
Happy Birthday!
3rd Birthday Party Tips
Guest List
Huge birthday bashes for three-year-old's aren't unheard of, but Circle of Moms members generally recommend keeping guest lists relatively short at this age. J.H. offers a helpful rule of thumb: "Some people suggest having the number of friends be the same as your child's age (3 guests for a 3 year-old) at the party to keep it manageable."
Themes
In picking a theme, Krista E. suggests asking yourself: "What does your daughter enjoy doing, watching, playing with? Just go with her favorites." Which story book characters does she like? Popular theme ideas suggested by moms of three year-old girls include Disney Princesses, Curious George, mermaids, Barbies, My Little Ponies, Hello Kitty, Dora, butterflies, Wonder Pets, and Kai-lan.
Location
If you're hosting at home, moms suggest setting up an activity like bubbles and Play Doh, leading the kids in some basic games (think Duck Duck Goose, musical chairs, and Pin the Tail on the Donkey), or hiring an entertainer such a balloon artist, face painter or animal handler.
Cupcake decorating and tea parties are also hits with 3-year-old girls. Says Kristal T.: "Make some cupcakes but let the kids decorate them...have icing and such and do it outside that way all the mess just goes on the grass anyways." If you have the outdoor space, you can't can't go wrong renting a bouncy house or setting up a ball pit, as Hillary V. does: "We have an inflatable kiddie pool that we put plastic balls in that is always a BIG hit with the kids (and their dads too hahaha)."
Other moms prefer holding 3rd birthday parties away from home. As Erica B. shared: "No more house parties for me, that was a mess last year." Winning locations include local parks, gymnastic or activity centers, inexpensive restaurants with play areas, petting zoos or aquariums.
3rd Birthday Gifts
Wondering what to gift a three-year-old with seemingly every toy on the planet? Try these four ideas from other Circle of Moms Members:
Art Supplies. "Art supplies are good because they use them up so fast!" suggests Samantha W., especially recommending the water-based Aquadoodle mat for kids who like using the walls as their canvas!

Kid-friendly Camera. Sturdy children's cameras offer endless entertainment for curious three-year-olds. As Lisa M. shared: "We got our 3 year-old one and she loves it."

Princess…Anything! Whether it's a doll, movie, dress-up clothes, coloring book or sparkly wand, anything princess-themed is likely to be a smash hit with a three-year-old girl.

Play Date with Grandma. Are relatives asking for gift ideas? We love that Kyersten F.'s parents made a gift certificate for an afternoon with Grandma and Grandpa, including "lunch, dessert, a new outfit and 1 hour at any play center."
Getting Ready for the Threes
As you move into the threes and begin leaving toddler-hood behind you, be sure to check the Preschooler section of The RoundUp for all kinds of advice on raising a three-year-old. Here's a taste of what you'll find: