Has Your Tot Been Sick Yet This Winter?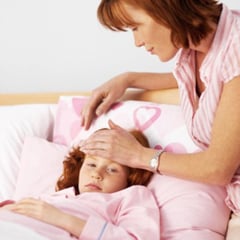 It just wouldn't be Winter without colds, coughs, and sniffles. And it seems like when it rains, it pours for one of my co-workers. Her son caught a rather nasty case of pink eye when it went around his preschool, and has been fighting off an intense round of bronchitis for over a week now. My own kids spent Thanksgiving weekend wrapped up in blankets fighting viruses.
Even though the height of flu season has yet to arrive, has your tot been sick?