There are some foods that kids go crazy for — pancakes, chicken nuggets, and, of course, ice cream. Even adults like to treat themselves to a little food nostalgia. Unfortunately, these mouthwatering meals are not the healthiest of options. But that doesn't mean you have to give them up forever! Here are 14 healthier versions to classic kids' foods that are so tasty your kids won't notice the difference!
Source: Sweet Pea's Kitchen [1], Kim's Healthy Eats [2], Super Healthy Kids [3], POPSUGAR user Shawna Batty [4], Purely Twins [5]
Pancakes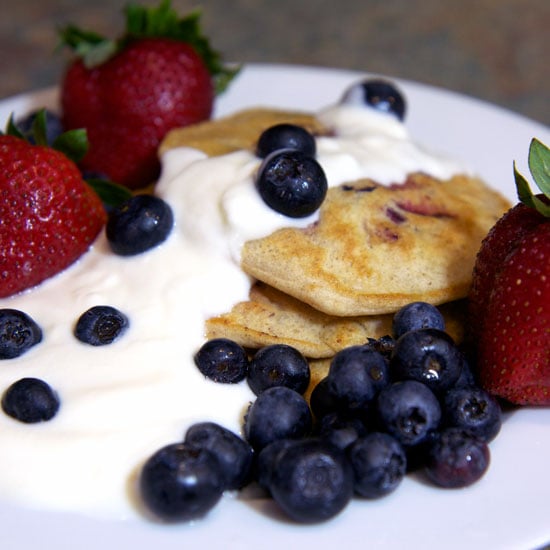 There's a reason why kids can't get enough of this sweet breakfast treat, but there's a way to curb the sugar. Opt for whole wheat mixed pancakes [6] with a creamy maple-flavored yogurt sauce instead.
Photo: Jenny Sugar
Pizza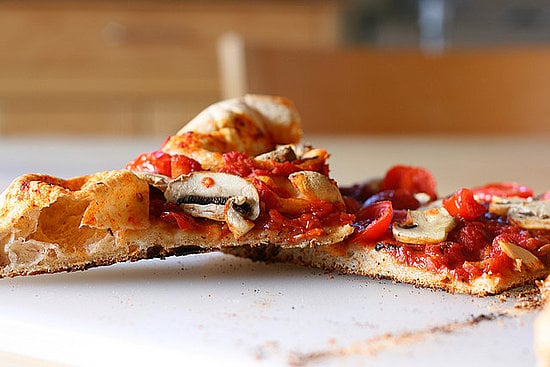 A whole wheat pizza dough recipe [7] is a nutritious base for pizza pies, and chances are kids will hardly notice the difference. Top it off with tasty greens and roasted vegetables for a colorful, flavorful bite.
Photo: Michele Foley
Hot Dogs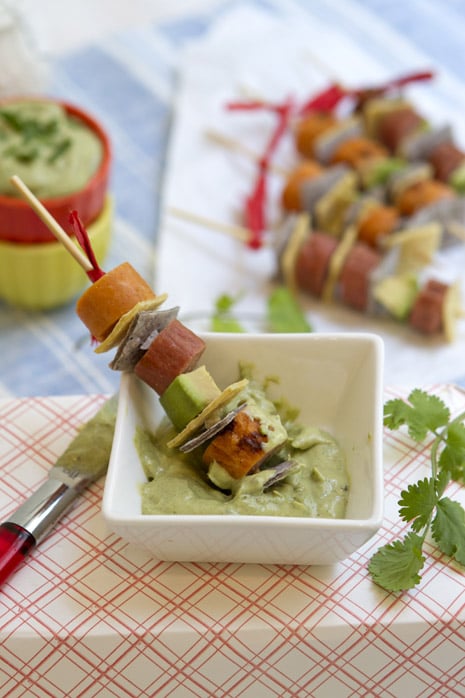 Keep the hot dog flavor that kids love while knowing that they're getting a healthy alternative. This inventive recipe [8] swaps buns and ketchup for tortilla squares and a fresh dip.
Source: Family Fresh Cooking [9]
Chips and Dip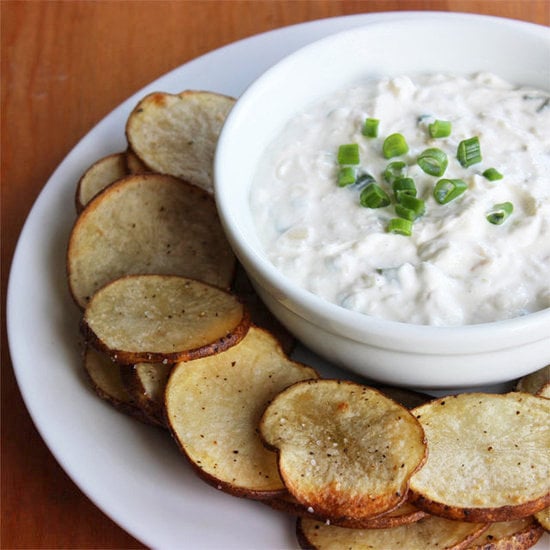 This is a classic snack for playdates and parties, but store-bought versions have some not-so-good ingredients. Instead, make your own chips and onion dip [10], which utilizes Greek yogurt, a health-food staple!
Photo: Lizzie Fuhr
Sloppy Joe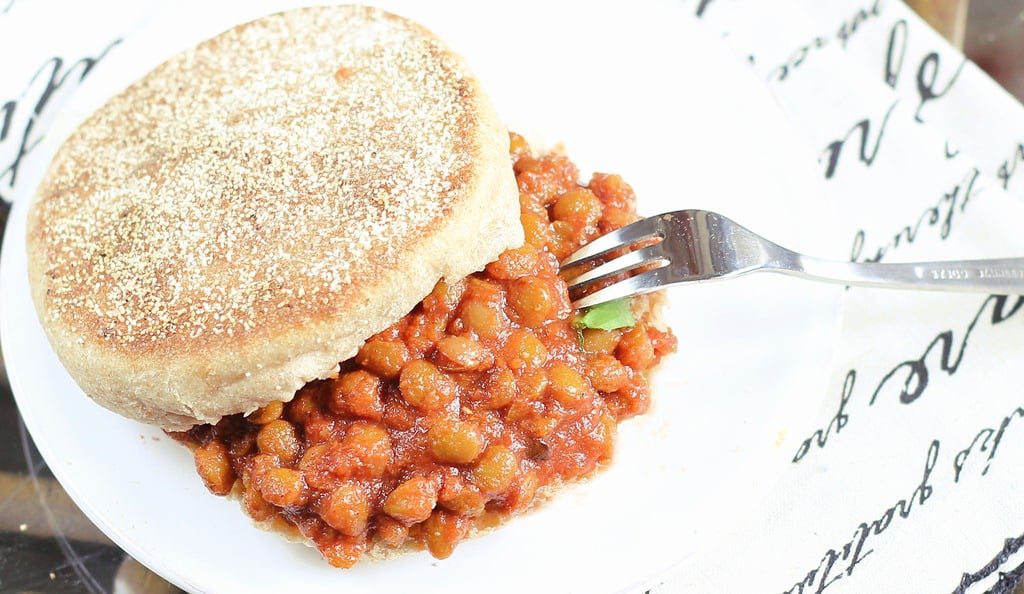 Simply swapping ground beef for lentils makes this classic kids' sandwich [11] much healthier.
Source: Chocolate Covered Katie [12]
Chicken Nuggets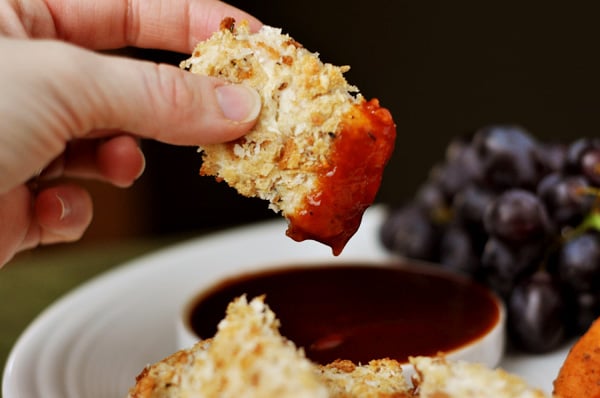 It's easy to throw some frozen nuggets in the oven and call it a meal, but with a little extra effort, you can create your own baked chicken tenders [13].
Source: Mel's Kitchen Cafe [14]
Mac and Cheese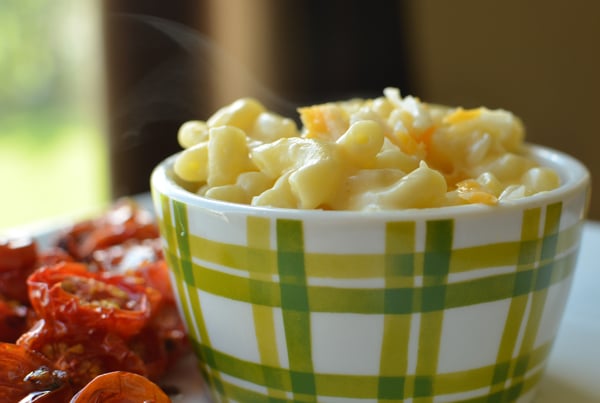 There's no better comfort food than mac and cheese, but the boxed brands aren't the healthiest for kids or adults. Instead, try making your own ooey-gooey recipe [15] that includes some nutritious dish.
Source: Super Healthy Kids [16]
Fruit Snacks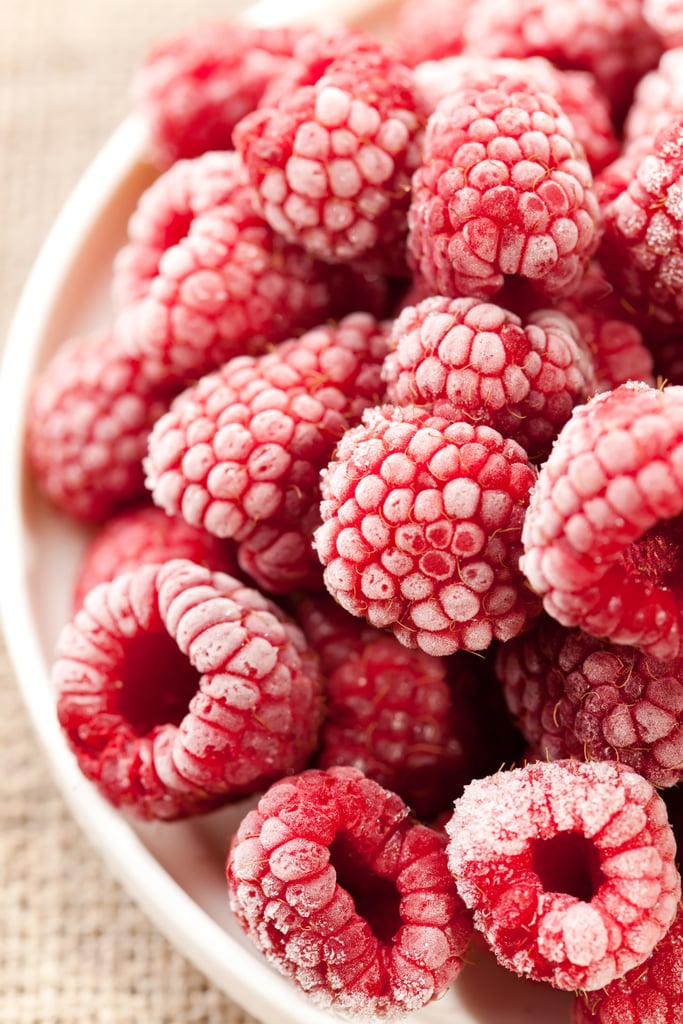 Fruits are already naturally sweet, but freezing them takes them to a whole other enjoyable level. It makes for a really easy snack that you can even dip in chocolate for an extra treat.
PB&J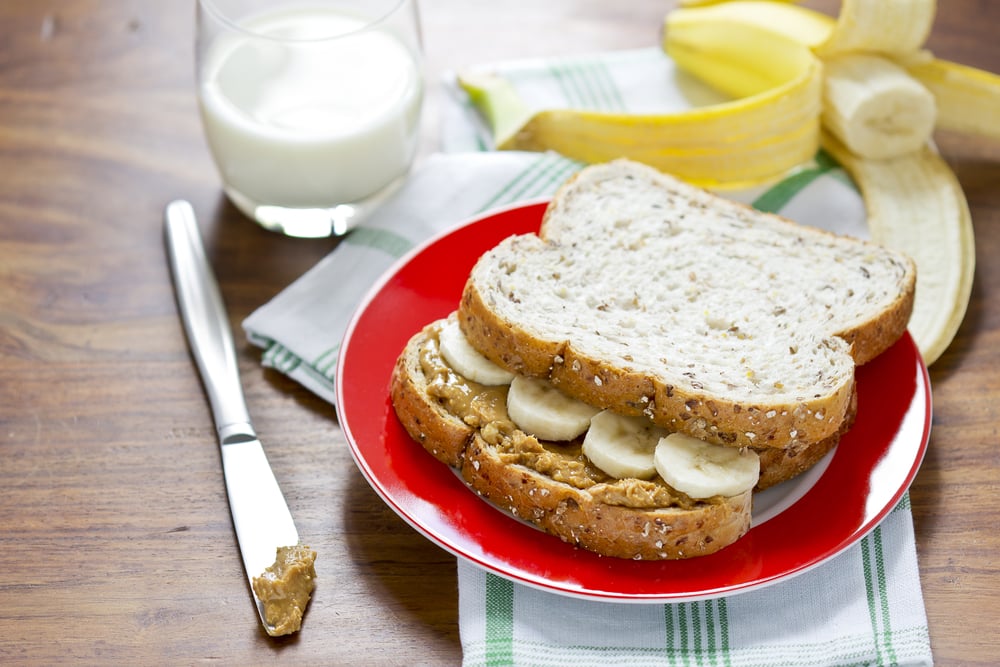 Whether it's for a morning or afternoon snack, PB&J sandwiches are the ultimate go-to snack. Make it a healthier option by substituting almond butter for peanut butter and swapping sugary jelly for honey and sliced bananas.
French Fries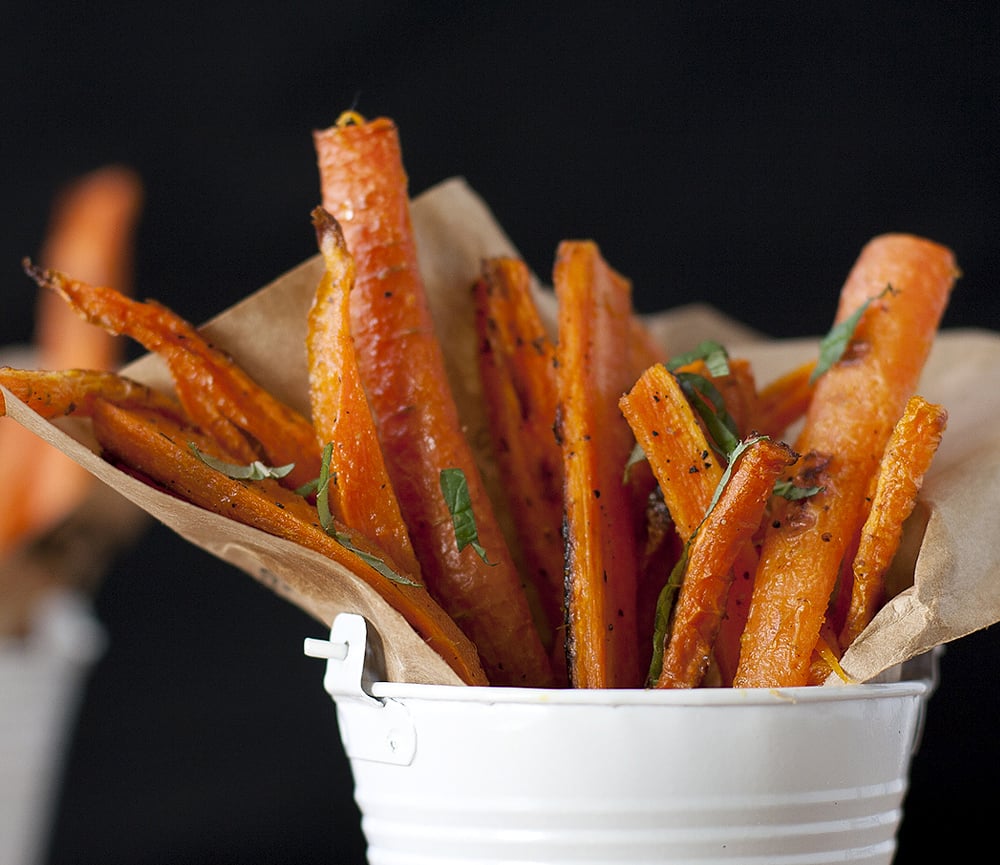 If you've already transitioned your tot to sweet potato fries, then you'll have no problem getting them to try a carrot version [17].
Source: Kim's Healthy Eats [18]
Burgers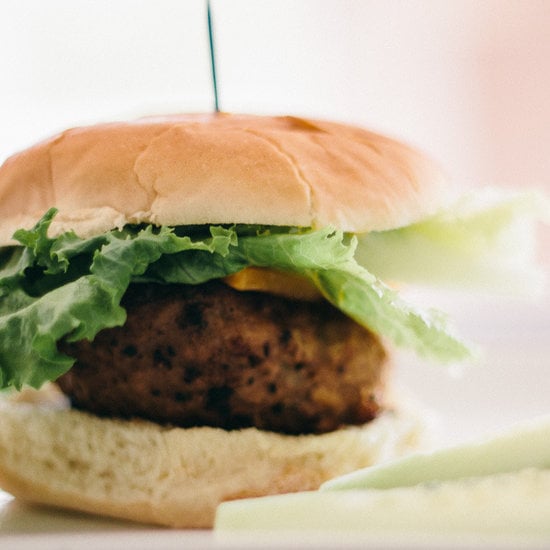 Your kids won't be able to tell the difference between this turkey burger [19] and the traditional dish.
Source: POPSUGAR user Shawna Batty
Nachos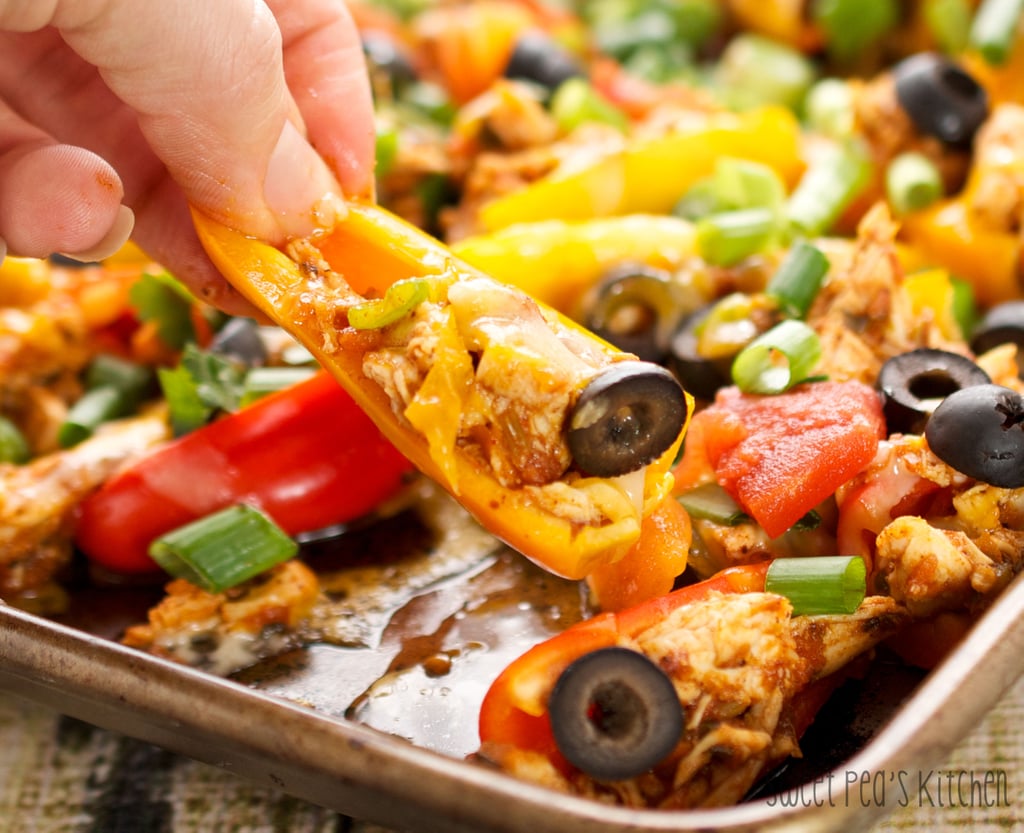 Trading tortilla chips for sliced bell peppers cuts the calories of this Mexican dish while giving your kids an extra serving of vegetables.
Source: Sweet Peas Kitchen [20]
Cupcakes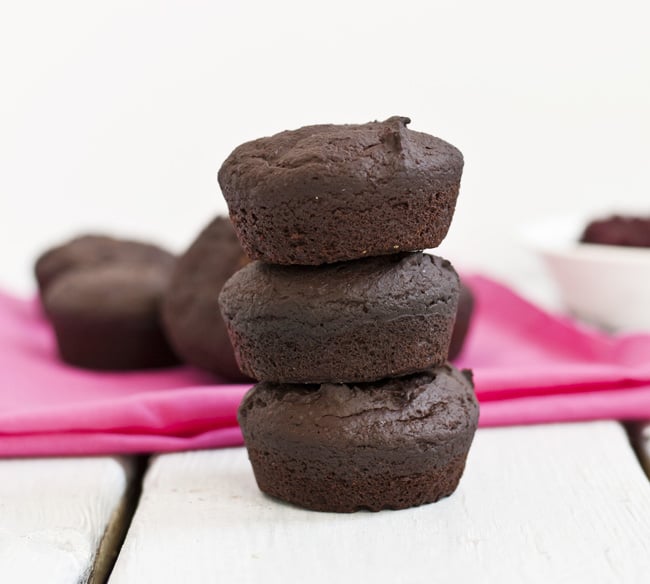 Every once in a while, kids (and adults) need a cupcake. Rather than making them from a box, bake some fudge-y beet brownies [21] in a cupcake pan.
Source: Purely Twins [22]
Ice Cream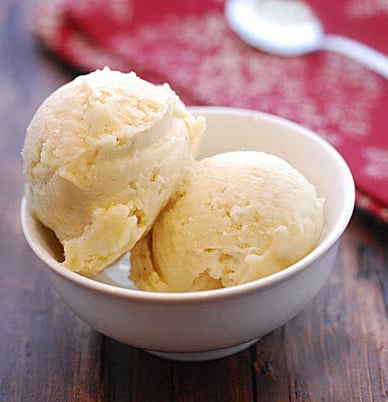 We all scream for ice cream — especially when we read the nutritional info. All you need to make this frozen alternative [23] is a banana and a blender. If your kid wants chocolate, just add cocoa powder.
Source: Healthy Recipes Blog [24]