Healthy Child Healthy World
Ecotot: Tips From Celebs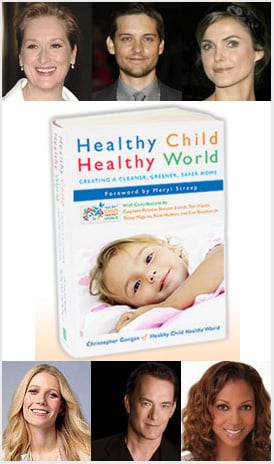 Contrary to what Kermit may believe, being green is easy. And the sooner we teach our kids how to be green, the simpler it will become.
Famous moms and dads like Meryl Streep, Toby Maguire, Keri Russell, and Kate Hudson are just a few of the celeb folks sharing their own family tips on raising eco–friendly tots in the new book Healthy Child Healthy World: Creating a Cleaner, Greener, Safer Home.
To see what Tom Hanks said,
.
On the Healthy Child Healthy World website, Tom Hanks said:

My kids grew up recycling. For them, it's ingrained, as normal as putting milk back in the refrigerator.
Kudos to Tom for teaching such an import lesson to his kids.
What green lessons have you taught your tot?