It's tempting to stock up on popsicles and ice cream when you start to feel the heat. But as moms share here, there are healthier (and even tastier) Summer snacks you can easily make at home. From cantaloupe sherbert to a fruity cashew parfait, all of these family favorites are simple, delicious, and healthily homemade.
Chocolate Picnic Snack Bars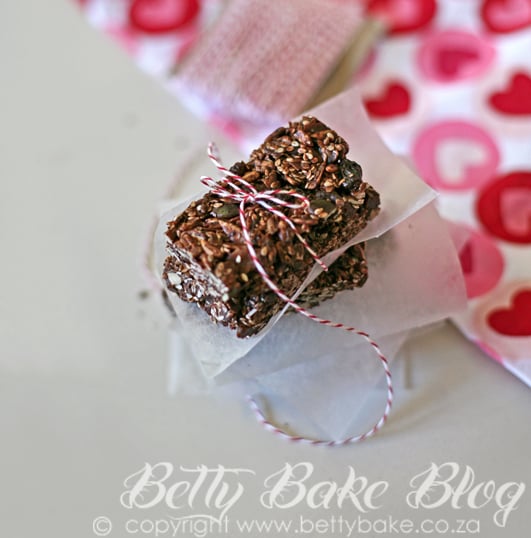 "One . . . treat that is super easy to make and easy to store [1] (great for picnics and road trips, too) is [these] seed and chocolate bars. . . . Kids and adults alike love these!" — Bernice G. [2] of Betty Bake Blog [3]
Get Bernice's chocolate picnic snack bars recipe>> [4]
Apple Spinach Mini Muffins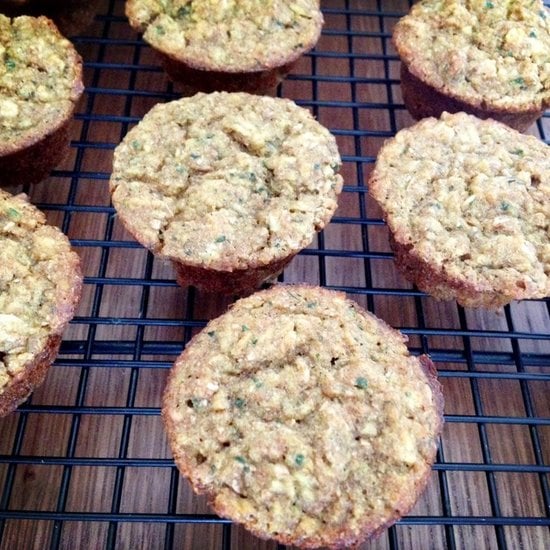 "Spinach just started showing up at the farmers markets again and that reminded me that [my daughter] Eliana loved the apple and spinach purée I used to make for her when she was a first-time foodie. For the last several months she has loved the apple muffins I've made for our family [5]. So I began thinking about combining the two ingredients and the idea of mixing apple and spinach in a muffin was [born]. The result? Yum!" — Jory L. [6] of Teeny Tiny Foodie [7]
Get Jory's apple spinach mini muffins recipe>> [8]
Strawberry Sorbet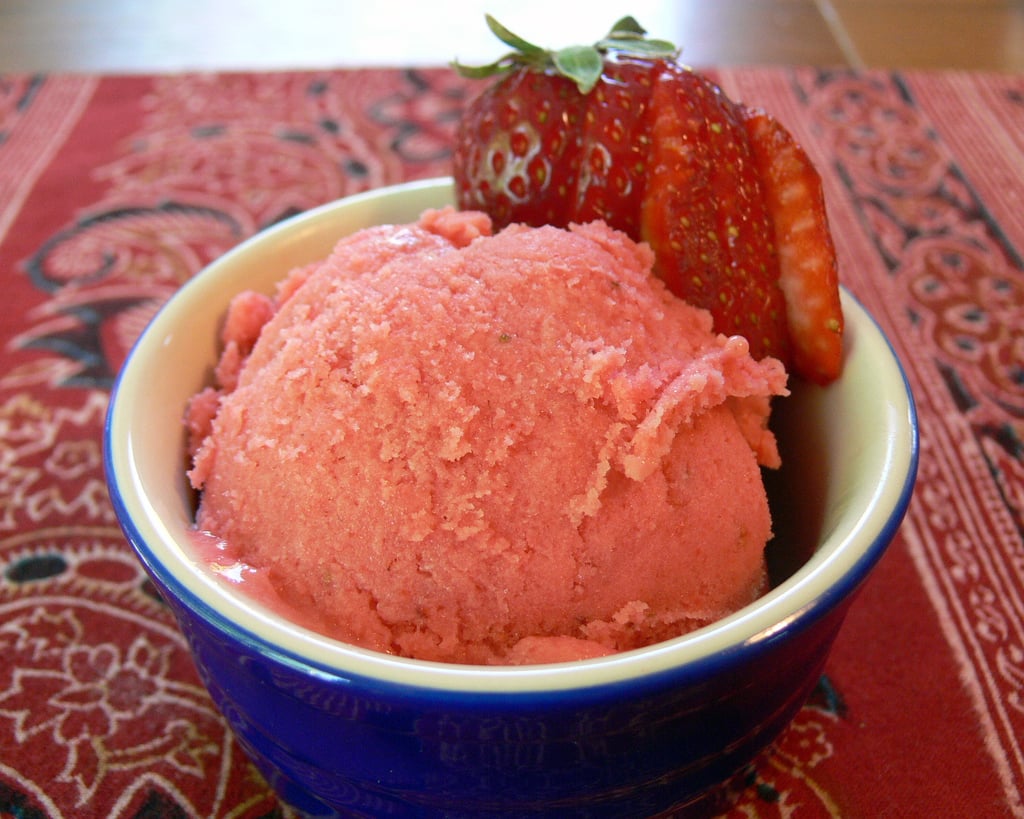 "I absolutely love sorbet [9]! I love strawberry, raspberry, lemon, blackberry . . . you name [it], I love it! It's such a refreshing, healthy, and easy to make treat, and it is so good. No matter how you prepare it or where you get it, sorbet is one of those treats that is good just about any time. The smooth yet icy consistency with either whole fruit or seedy bits makes it that much more indulgent. I could literally eat sorbet every day and not have a care in the world." — Tenns [10] of The New Mama Diaries [11]
Get Tenns's strawberry sorbet recipe>> [12]
Source: Flickr user jessicafm [13]
Cashew Cream Parfait
"Cashew cream parfait — super healthy, super easy, and you can use any variety of fruit [14]!" — Mia M. [15] of Stay Basic [16]
Get Mia's cashew cream parfait recipe>> [17]
Red Velvet Beet Cupcakes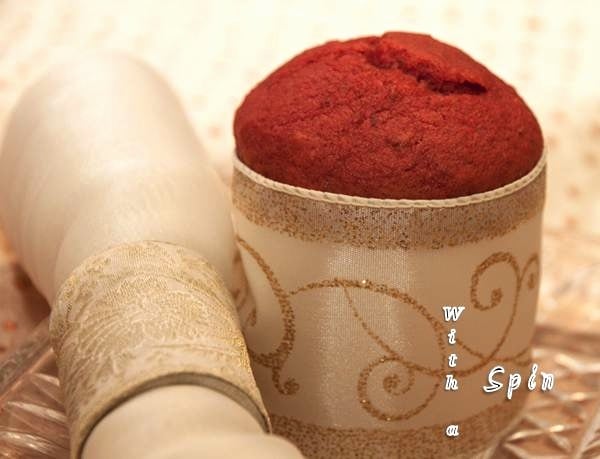 "All-natural red velvet [beet] cupcakes [18]. Who needs potentially toxic food color just for the sake of a red cupcake? Instead, use this nutritious ingredient." — Lail H. [19] of With a Spin [20]
Get Lail's red velvet beet cupcakes recipe>> [21]
Cantaloupe Sherbet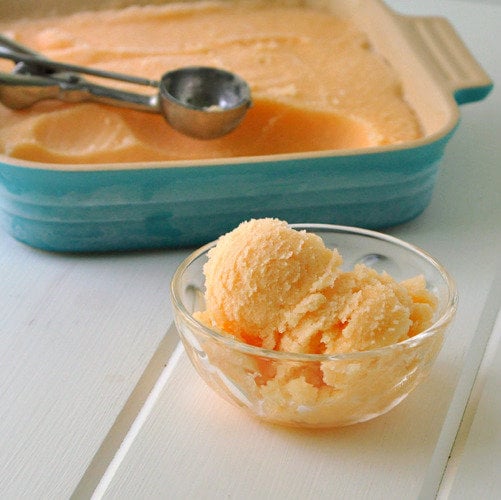 "I scream, you scream, we all scream for . . . cantaloupe? Yes! Did you know that with a few small ingredients you can turn one lovely cantaloupe into a delicious dessert [22]? Yes, you can also simply chop it up and eat it, but I'd much rather curl up with a bowl of this! I love the idea of having a much needed frozen dessert at the end of a hot day and it coming from a ripe melon that just oozes Summer. So, next time you're at the market, go ahead and grab a cantaloupe and turn it into this weekend's must-have barbecue dessert item!" — Maeghan L. [23] of The Way to His Heart [24]
Get Maeghan's cantaloupe sherbet recipe>> [25]
Individual Peanut Butter, Banana, Jelly-Filled Baked Oatmeal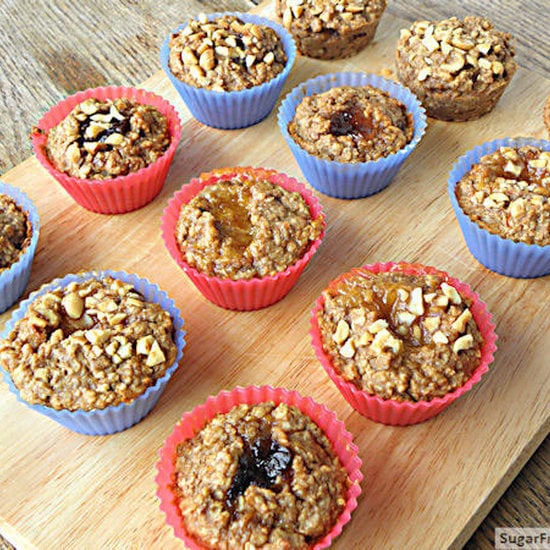 "Do your children hate oatmeal? They won't even realize they are eating oatmeal when they bite into one of these delicious little PB&J oatmeal cups. It's a healthy little individual baked oatmeal with the flavors of peanut butter and banana throughout [26] the batter and a soft center that oozes of delicious jelly! They'll be begging for more! These can be made ahead, stored in the refrigerator, or frozen. Perfect for breakfast or a yummy snack!" — Brenda B. [27] of Sugar-Free Mom [28]
Get Brenda's individual peanut butter, banana, jelly-filled baked oatmeal recipe>> [29]
Strawberry Mint Puree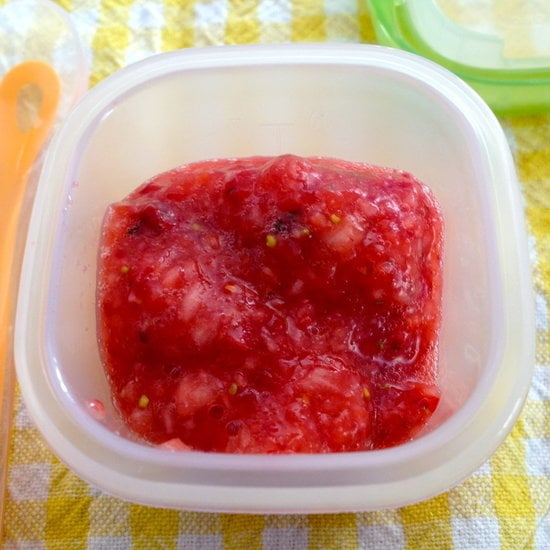 "This puree is a perfect Summer dish [30] using seasonal strawberries and mint. It's so delicious you might just eat it yourself rather than give it to your baby! — Jory L. [31] of Teeny Tiny Foodie [32]
Get Jory's strawberry mint puree recipe>> [33]
Immunity Smoothie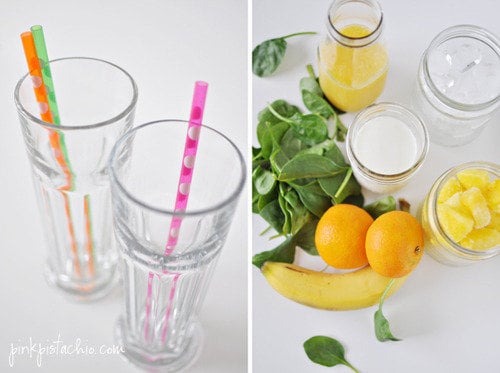 "[Summer] may be upon us, but [some] Winter germs didn't get the memo. This green immunity smoothie, aka 'The Green Monster,' is a favorite at our house — even when [we're] healthy. Not only does it taste like a tropical island, but it ensures my little guys are getting their daily allowance of veggies!
It can been made in large batches, stored in mason jars, and kept in the freezer — perfect for oncoming sniffles or as a nutritious snack to cool off [34].
Plain, unsweetened yogurt acts as a natural antibiotic. (Yes, unsweetened because refined sugars feed bacteria and kill defender cells.) Spinach contains antioxidants and vitamins. (Tip: throw in a handful of organic kale for good measure — it's the number one cancer-fighting food). Oranges [and] pineapple, for an extra boost of vitamins C and D. And my little guys love it!" — Missy [35] of Pink Pistachio [36]
Get Missy's immunity smoothie recipe>> [37]