Healthy Kid-Friendly Breakfast Recipes From Epicurious
Brain-Boosting Breakfast: 3 Tasty Morning Recipes From Epicurious's Tanya Steel
Our mouthwatering Brain-Boosting Breakfast series continues with celebrity chefs and restaurateurs creating healthy, brain-boosting breakfast ideas to help keep kids going throughout the day. Today's recipes come from Tanya Steel, editor-in-chief of Epicurious.com and author of Real Food For Healthy Kids.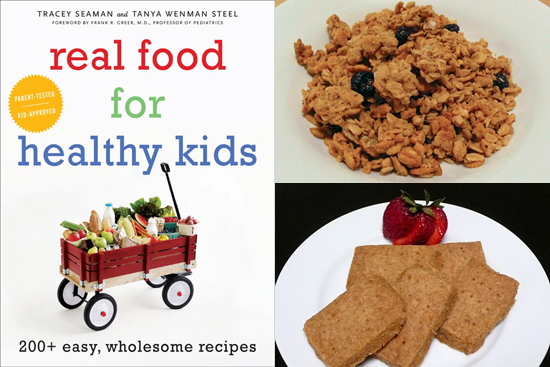 Tanya Steel's seen and heard it all. As the editor-in-chief of Epicurious.com and author of Real Food For Healthy Kids, she's encountered picky eaters, moms who don't think they have time to cook, and those who are hesitant to introduce healthy foods to their kids. With childhood obesity on the rise, she's trying to educate parents and kids one meal at a time.
In the midst of the morning rush, breakfast is often just grabbed on the go or thrown on the table, without much thought as to how it can help kids throughout the school day. Tanya's providing us with three first meals of the day that are not only healthy, but kid tested to win over even the pickiest eaters!
Good Day Pear Crisp: "I love this recipe because it kind of tastes like pie for breakfast, but is so much healthier. At only 162 calories and 3 grams of saturated fat, it is a flavor-packed way for little ones to start the day. You can substitute apples for the pear (Granny Smith or Royal Gala are good varieties) and, in the Summer, stone fruit, like nectarines, plums, or apricots. It's seasonal, inexpensive, fast to make, and delicious to eat."
Extreme Granola: "I have to say, this is one of the recipes in Real Food For Healthy Kids that I crave regularly. Whether I am putting it atop berries with Greek yogurt, in a bowl with skim milk, or just eating it as a snack, this granola is extreme — extremely addictive! It's particularly good for breakfast, as it provides enough carbohydrates and fiber for kids to feel full, focus at school, and get them all the way to lunchtime."
Whole Biscuit Shortbread: "We love shortbread, but it's made with so much butter and white flour that was always a special-occasion treat in my household — until we developed this recipe, which uses almost exactly half and half all-purpose to whole wheat. We also reduced the sugar and the upshot is that these delicious crunch biscuits are only 81 calories a cookie. You can [also] dip them in semisweet chocolate, and give them as a lunchbox snack.
Keep reading for Tanya's brain-boosting breakfast recipes for school mornings!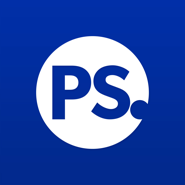 Ingredients
1/2 of a ripe Bartlett pear
1 small lemon wedge
1 1/2 teaspoons dark brown sugar
1 tablespoon rolled oats
1/2 tablespoon chopped walnuts or pecans
1 teaspoon unsalted butter
Pinch of cinnamon
1 rounded tablespoon cottage cheese or plain whole milk yogurt, for serving
Directions
1. Preheat the oven to 400°F.

2. Halve the pear half and core; cut crosswise in slices and place in a 6-ounce custard cup. Squeeze the lemon on top, add the sugar, oats, nuts, butter and then cinnamon and bake for 20 minutes, until bubbly and golden and pears are soft.

3. Let cool for 5 minutes and add a dollop of cottage cheese or yogurt.

Good Day Summer Crisp:
In late summer, follow the recipe substituting a ripe nectarine, a plum or two, or a juicy pluot (plum and apricot hybrid), pitted and sliced, for the pear.

Good Day Fall Crisp:
In autumn, use a small sweet-tart Royal Gala apple, but peel, quarter, and core the apple before slicing. Add dried cranberries, dried sour cherries, or raisins, as desired.
Information
Category

Breakfast/Brunch
Ingredients
3/4 cups pecans
1/2 cup natural almonds
4 cups old-fashioned rolled oats
1/4 cup sesame seeds (optional)
1 stick (8 tablespoons) unsalted butter
1/3 cup pure maple syrup, cane syrup or honey, at room temperature
1/4 teaspoon fine salt
3/4 cup chopped dates
1/2 cup dried blueberries or raisins
Directions
Preheat the oven to 375°F. Line a large shallow baking sheet with foil. Spread the pecans and almonds on the sheet and roast for 8 to 10 minutes, until lightly toasted. Transfer the nuts to a board, let cool and chop the nuts. Set aside.

Reduce the oven temperature to 300°F. Pour the oats and sesame seeds, if using, in a mound on the same baking sheet. Melt the butter in a small bowl in the microwave; stir in the maple syrup and salt and drizzle on top of the oats. Stir well with a rubber spatula and then spread out the oats in an even layer.

Bake the oats for 30 minutes, stirring once with the spatula halfway through, until the oats are lightly colored. Let cool; the mixture will crisp as it cools. Add the dates, blueberries, and reserved nuts and toss.

Cooks' Notes:
Store the granola in covered glass jars at room temperature for up to one month.
Double the fun! Make two batches of granola by doubling the ingredients and using two baking sheets—one in the upper third and one in the lower third of the oven. Package in cellophane bags tied with ribbon for a tasty gift.
Information
Category

Breakfast/Brunch, Granola
Ingredients
2 sticks unsalted butter, at room temperature
2/3 cup granulated sugar
2 teaspoons vanilla extract
1/2 teaspoon fine salt
1 1/4 cups unbleached all-purpose flour
1 cup white whole-wheat flour
8 ounces semisweet chocolate
Directions
Arrange the racks in upper and lower thirds of the oven and preheat the oven to 325°F. Line 2 large cookie sheets and with parchment paper or silicone sheets.

In a large bowl, combine the butter, sugar, vanilla and salt at medium-low speed just until smooth. Add the flours and mix until just blended. Divide the dough in half and then shape, without over handling, into 2 disks.

On a lightly floured surface, roll 1 piece of dough out into a 13-inch, 1/4-inch-thick square. Using a ruler and a fluted pastry wheel or a large knife, trim the edges and cut into 2- by 1-inch rectangles. Transfer the cookies to the baking sheets, spacing 1 1/2 inches apart. Reroll the scraps and repeat with the remaining dough. Mark each cookie several times with tines of a fork and then chill the pans in the refrigerator for 10 minutes. Bake cookies for about 17 minutes, until golden and nearly firm in center. Let cool for 5 minutes on baking sheets and transfer to racks to cool completely.

Chocolate-Dipped Shortbread:
Finely chop semisweet chocolate. Place half of the chocolate in a heatproof bowl set over a saucepan with 1 inch of simmering water and stir until the chocolate is melted and smooth. Add the remaining chocolate to the bowl; remove the bowl from the pot and place on a folded towel. Stir occasionally until chocolate is smooth. Scrape the chocolate into a small bowl. Line a baking sheet with clean parchment or waxed paper. Dip the cookies halfway into the chocolate, let the excess drip off, and then place on the paper-lined sheet; let stand until set and dry, at least 1 hour.
Information
Category

Breads, Breakfast/Brunch