Heirloom Wrought Iron Cribs
Simple or Swank: Heirloom Wrought Iron Cribs
The design of an heirloom wrought iron crib evokes nostalgia and is the preferred crib choice for parents that want to create a luxurious nursery — like Jennifer Lopez. These cribs are expertly crafted and can either feature very intricate details or be sleek and modern. An heirloom wrought iron crib with a simple yet versatile design can make a big statement in a nursery and can be used — and loved — for generations! We've found two such cribs at two very different prices. Take a look and tell us which you prefer.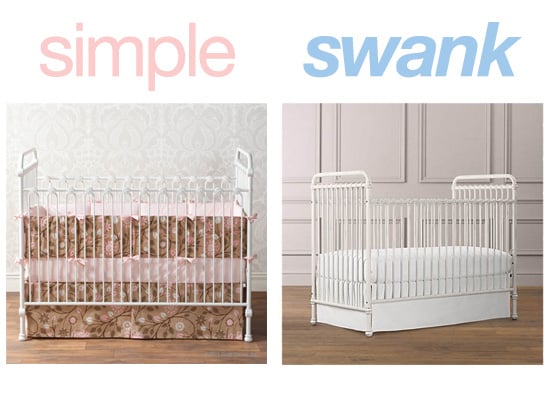 Simple: Bratt Decor's Joy Baby Crib ($495) is part of the brand's lower-priced collection, Stephen Bauer Baby.  Its geometrical circles and satin finish make this affordable alternative a fresh pick for either a traditional or modern nursery.
Swank: RH Baby & Child's Milbrook Iron Crib ($849) has a nostalgic design inspired by an antique. The vintage white finish with distressed details gives the crib a timeworn look.