Hello Kitty Products For Kids
OnSugar Blog: Hello Kitty!
Lots of moms like to think out loud and PatiBF is one of them. Here is a post from her Baby Style blog.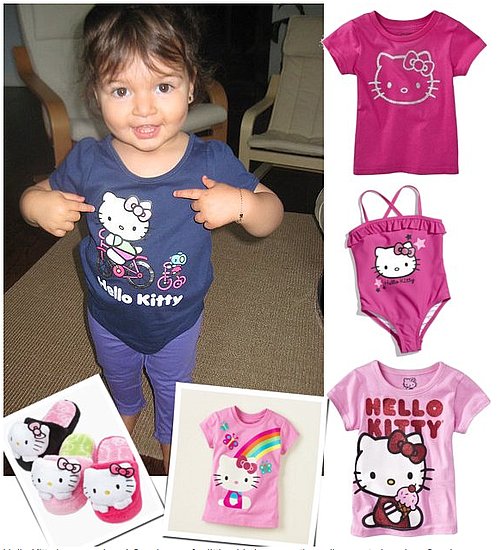 Hello Kitty is everywhere! Good news for little girls because they all seem to love her. Sandra can say "Kitty" now! Thanks to her hello kitty tees!
Want to see more? Start following Baby Style, or start your own OnSugar blog. It's easy, it's free, and we just may feature your content on our site!