Help with Newborn Babies
Nurses Check In With Moms After Their Hospital Checkout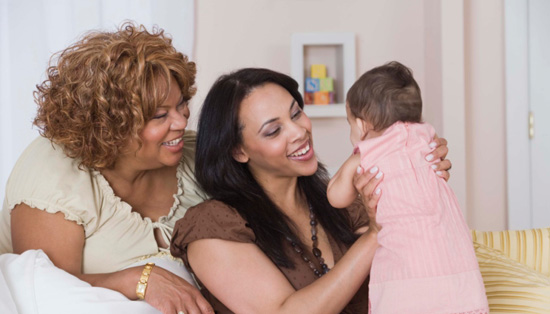 If it takes a village to raise a child, it's very likely that the village includes a nurse or two. Many US insurance companies provide their members with telephone access to nurses throughout their pregnancies and during the first few months of their lil ones' lives. While the Obama administration has offered up Text4Baby, a mobile health service providing parents with updates timed to their offspring's birth date, the new health care law may now provide mamas-to-be (and new moms) with the opportunity to meet with nurses face-to-face.
According to a recent report in USA Today, visits to the homes of pregnant women and new mothers from nurses and social workers has physical, emotional, and financial benefits. In addition to teaching new mums how to care for their tots, it helps them find food, shelter, and proper medical care while saving, "up to $5.70 for every dollar invested." Currently, only two percent of first-time moms receive these visits – usually paid for by insurance or private foundations – but that number is likely to increase drastically.
Would you have welcomed home visits from a nurse during your child's first few years?