Helping Children With Low Self-Esteem
5 Ways to Boost Your Teen's Self-Esteem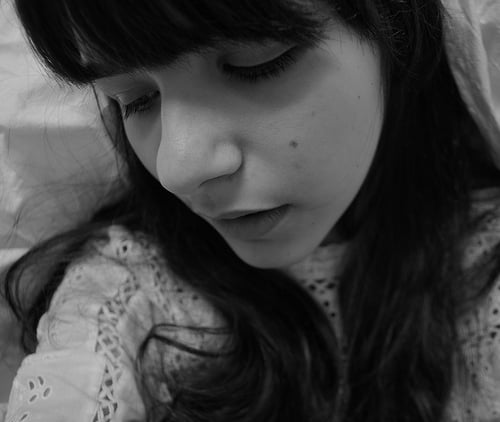 As teens blossom into young adults, their bodies change, emotions run at an all-time high, and peer pressure is immense. So it's little surprise when some start to question their self-worth. Nevertheless, no parent wants their child to be self-conscious. "How can I help a young teen girl who has low self-esteem?" Circle of Moms member Lois asks the community for advice.  
Moms Tracey O. and Maureen P. seek similar feedback: "Anyone know how to boost your teen's self-esteem?" "My 16-year-olds have very little," Maureen explains. Her teens will not wear shorts, go swimming, or join any groups or sports. Plus, they don't believe they are smart, and they don't have many friends. "Help!" she implores. If you, too, want to boost your child's self-esteem, here are five key recommendations from Circle of Moms members.
1. Get to the Root of Their Insecurities
If you suspect your child is suffering from low self-esteem, then try to root out the reason. Perhaps your child's issues stem from peers. Or, "maybe there is a bully in the mix," April W. offers. "Try to get to the root of the issue."
After all, before you can give your child an emotional boost, "first, you have to find out why she has a low self-esteem," says Desiree G. "Growing up I had low self-esteem because a girl at school told me every day that I was fat. I was 5 feet, 2 inches, and I was 100 pounds. It took me getting into cheerleading and exercising to feel good about myself."
Brenda H. recalls that her daughter did not like to wear shorts, even though they live in Texas. But after asking a few questions, "we finally found out that she did not like to wear shorts because her legs were hairy (and her thighs are fat in her opinion), and it made her feel bad," she says. "I taught her that she can shave her legs and that there is not a lot she can do about the shape of her legs (she gets it from me)." And now she at least wears long shorts, Brenda adds. 
2. Vocalize Your Love and Support
Whatever the reason for your child's insecurities, parents should help their teens to see themselves in a different light. "For starters, make sure that they you tell them multiple times a day how much you love them and enjoy them, and how beautiful they are to you. Secondly, instill in them to be proud of their bodies because they are heavenly gifts and are made just the way they are supposed to be," April W. says.  
Desiree agrees: "Point out the good things about her. Tell her she's [a] beauty, show her she's beautiful, show her she's important to the people who mean the most to her." 
When teens question their self-worth, they are "just going through another one of the phases," Rita D. explains. She recommends parents tell their teens how much they are appreciated and loved. "Remind them of how proud of them you are and how much you love them and need them."
Providing words of love and encouragement will build that confidence and self-esteem, let your teen know it's OK to fall, and let him know that they can put their confidence in you, Chavonya L. adds.  
3. Celebrate Their Strengths

As parents help their children to see what they excel in, their self-image will grow, Leslie G. says. "What do they do well? Are they creatives? Do they write, paint, draw, sew, sculpt? Instead of dwelling on what they don't do, maybe discover what they can or would like to do. Once they start having small successes, their image of self will grow as well." 
Jolene T. speaks from experience when she says showing teens that they excel at something with others who have similar interests helps them to "feel accepted and have self-esteem. "Involve them in things you know they are good at, whether it is sports, debate team, art, chess club, choir, dance, band, school newspaper, whatever," she recommends. "Doing so really has helped my children, ages 23, 21, 19, 17, 14."
Jocelyn S. says it's important for parents to provide opportunities for children to do their best. For instance, if she loves dancing and has only one class per week, "find a way to get her to a second class, or find her the best voice/piano/guitar, etc., teacher in the area," she says. Or, help her to discover a new interest in which she can excel. "If she sees herself being able to do something, and being good at it, it'll definitely help."
4. Help Others Who Are Less Fortunate
If your child suffers from low self-esteem, then also make sure it's not a pity party, Circle of Moms members recommend. One way to do that is to get your teen involved in helping others who are less fortunate, Jolene says, noting volunteer work can be an ego boost because "every[one] likes to feel needed/appreciated." She suggests: "Candy-striping at hospitals, reading at the local library, visiting with seniors at a senior citizens facility, [and helping underprivileged youth] at a Boys and Girls Club."
 
"Helping out in some manner, be it some level of charity, can be really good for [teens with low self-esteem]," Carina A. says. "It shows them they are capable of being kind, and making a difference in their world — this is huge." She notes that such volunteer work can start off as a family activity until your child gets the swing of things. And when that happens, parents can reduce their involvement so that their teens feel a sense of individual accomplishment.  
5. Give It Time
Remind yourself that a teen's self-doubt is often fleeting. "It really is not unusual for boys and girls of this age to have low self-esteem issues," Teresa W. says. "They're at an age where they are discovering their own identity as individuals, and at this age it's all about 'image' and how they are seen by their peers," she says. "I am sure in time they will get through the transition of being a young adult and their confidence will grow." 
After all, they are "hormonal" teenagers, Carina A. adds. "They will survive. Just make sure you are sure they know that they are loved."