Heroic 11-Year-Old Boy Saves His Mother's Life
Heroic 11-Year-Old Boy Saves His Mother's Life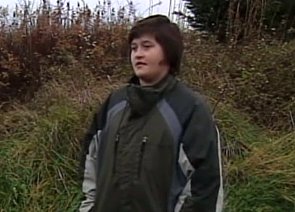 A heroic 11-year-old boy is acclaimed for saving his mother's life by shooting her attacker with his BB gun on Tuesday morning.
Kobe Sturgeon awoke Tuesday morning after hearing his mother scream at a tenant who had been renting a room in their home. The 45-year-old man came home intoxicated and angry; he kicked in a bedroom door and started choking Kobe's mom. After yelling at the attacker to let his mom go, Kobe grabbed his BB gun and shot him four times in the face. When that didn't work, he grabbed a board and smacked him with it.
The woman and her son were able to flee to a neighbor's home and call for help.