Heroic 12-Year-Old Saves Grandmother From Burning House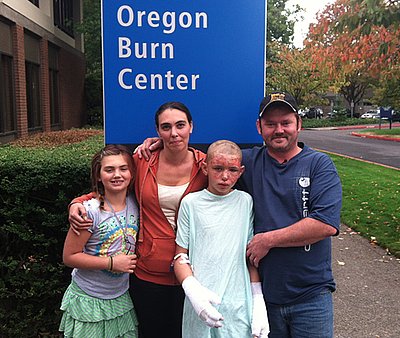 Seth Cutright is being hailed as a hero after saving his grandmother from her burning home in Oregon on Friday.
As KATU reports, the 12-year-old carried his grandmother Rose Cutright out of her home after a propane heater began leaking and exploded. Seth suffered heavy burns across his face, body, and arms and is now recovering at the Oregon Burn Center in Portland alongside his grandmother, who remains in severe condition.
Seth's father, Roger Cutright, had nothing but words of love and praise for his son. He told Seth: "I love you. I'm proud of you. You're my hero."