High Back Booster Seat Reviews
BabySugar Diaries: Battle of the High-Back Booster Seats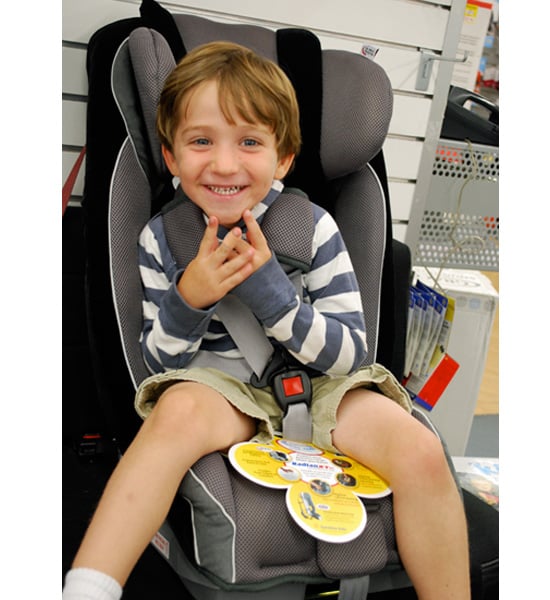 2
Sunshine Kids Radian XTSL
The only convertible car seat that we tested, the Sunshine Kids Radian XTSL ($300) uses the LATCH and tether system to secure it to the vehicle, has a five-point harness, and takes tots from 5-45 lbs rear-facing to 20-80 lbs forward-facing.


Was it comfortable? Our tester found the seat to be comfortable, but complained about his legs hurting after sitting in it for a while. We also had trouble convincing him that he was "moving up" to a booster since it has standard car seat features.
Is it easy to install? Unlike most boosters, the directions suggested using the included LATCH system and the tether system for proper installation, which was a bit of a process. But, it definitely felt secure once it was installed.


What did you like about it? Had I bought this seat when my son was born, it would have been a great investment. The fold-flat option is great for travel, and the 17-inch width is great for narrow cars.


What would you change about it? For $300, I would like to see the seat come with a cup holder and a headrest that adjusted for taller kids.