High Back Booster Seat Reviews
BabySugar Diaries: Battle of the High-Back Booster Seats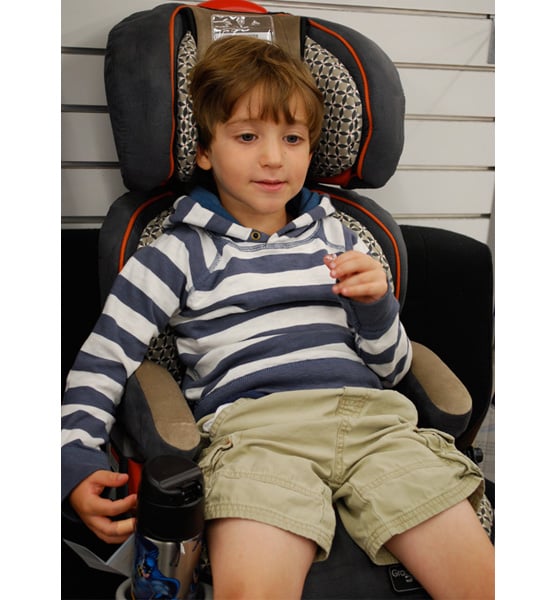 4
Graco TurboBooster SafeSeat Step 3 - Sachi
The least expensive of the seats we tested, the Graco TurboBooster Sachi ($70) works most like a traditional booster, using the car's seat belt to secure it into place.


Was it comfortable? Not quite as comfortable as others we tested, the TurboBooster had a harder seat with significantly less padding.


Is it easy to install? Using the seat's belt guides, a car's seat belts easily slip into place.


What did you like about it? Designed for kids 30-100 pounds, the 9-pound seat can easily be transferred between cars (great for carpool) and has fun "hideaway" cup holders. At 16.5-inches wide, multiple seats can fit in a car.


What would you change about it? Without a LATCH or tether system, the TurboBooster simply uses a child's weight and seat belts to keep the seat in place.