Hilary Duff Pregnant Belly Art
Ga Ga or Gag: Would You Show Off Your Baby Bump With Belly Art?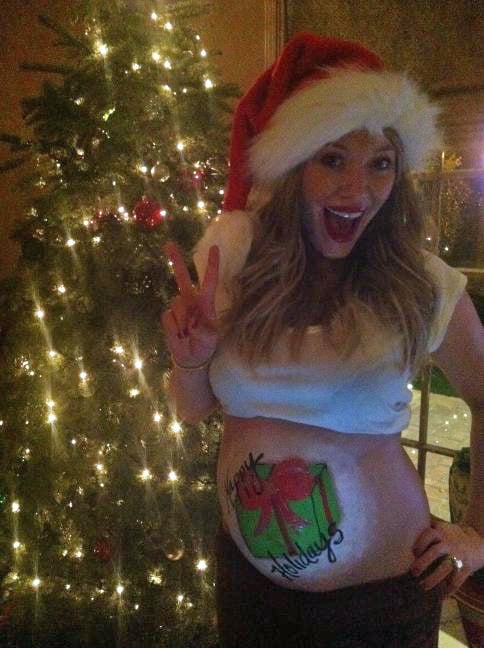 Hilary Duff added a little Christmas cheer to her belly this year, letting sister, Haylie, paint a "happy holidays" message across her growing baby bump and sharing the results on Twitter. She's not the first celeb to decorate her bump in 2011. Earlier this year, Mariah Carey decorated her double-size belly with a pink and blue butterfly shortly before delivering her twins, Monroe and Moroccan.
So would you get in on this belly-decorating trend? Let us know by voting below or leave us a comment with your bump-as-art opinions.