Hippychick Hipseat For When Mama's Back Needs a Break!
Hippychick Hipseat For When Mama's Back Needs a Break!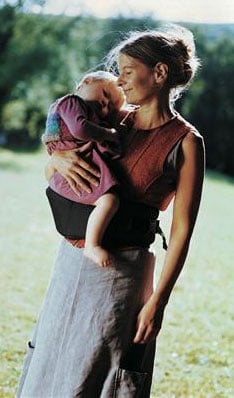 Although women's bodies were designed with wider hips to carry around our lil ones, sometimes it doesn't work that well. A mom's body can ache at the end of a long day toting around a toddler — especially the clingy ones that insist on being carried everywhere. The makers of the Hippychick Hipseat ($52) have an admirable solution for your youngster and your sore back.
The hipseat snaps around your waist like a belt but has a built in padded foam shelf for your child to sit on and support their weight. The seat provides added comfort and protection for your back by keeping your spine straight, something that is difficult to do. Manufactured by a company in the UK where extended walking is an integral part of life, the hipseat is endorsed by osteopaths, chiropractors, and health centers. It comes in a variety of colors from black to burgundy and also has an inner pocket to secure small items like cash or credit cards. It fits children ages 6 months to 3 years and ships to the United States.