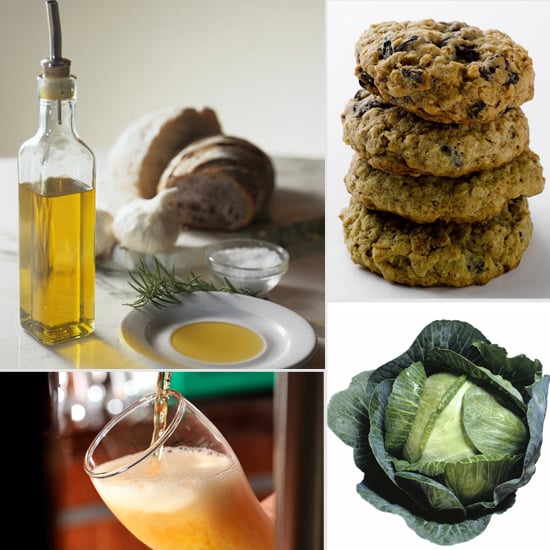 For a new mom who wants only to get her baby the nutrition he needs, there's nothing more frustrating than struggling with breastfeeding. Whether it's due to a milk shortage or surplus, pain, or a frustrated newborn, the early days of motherhood can present a truly unique set of challenges. While your doctor or lactation consultant can offer the most expert opinion, here are five surprising home remedies that may have you saying "Seriously?" but just may work!
Cabbage Leaves: Hit the produce aisle for this solution to engorged, swollen breasts.
Cookie Monster: Short on supply? Milkmakers are specially formulated to increase milk production. And they taste great!
Olive Oil: Whether your varietal of preference is Italian, Spanish, or made here in the good old US of A, a couple of drops of olive oil should soothe dry, cracked nipples (and be safe for baby).
Ice, Ice, Baby!: If your little one is starting to teethe, he likely wants to gnaw on anything that he can get his mouth on — including your breasts (ouch!) To relieve the pain in baby's gums, massage them gently with a frozen, wet washcloth prior to nursing.
Beer Me: While it's probably not the healthiest option, beer is known to work as a natural galactagogue, or substance that increases a low milk supply. Other, more nutritious proven galactagogues include asparagus, apricots, green beans, leafy greens, peas, pecans, and oatmeal. But if you want an excuse to kick back with a beer, we won't judge!