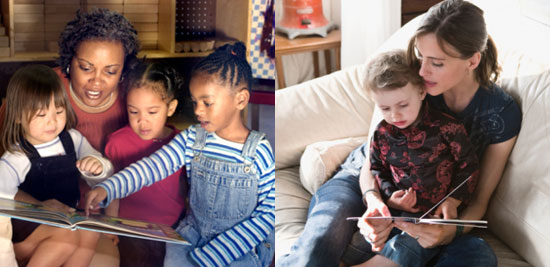 If mama always knows best, then why send her tot off to school? Or nursery school at least? During one of my many preschool tours, a gutsy mother asked a bold question to the director. She said, "Why do I even want to send my child to preschool? Is it necessary?" The head of the school stuttered a bit and then said, "Many children don't need preschool. Your child will be fine without it if you choose not to attend." She then followed it up with the significant fact that there was only one opening for the Fall. Too bad she didn't tell the room full of parents that before we all donated $50 to her funds.
Many folks send their toddlers off to preschool with the hope they will flourish socially and educationally with their peers. For others, the play-based versus academic environment question doesn't come into play because they keep their babies (and cash) at home and teach them the ABCs at the breakfast table. Are you a preschool or home-school mom?
Enter to win a $1,000 wardrobe for your child from Tea Collection!