Hot Holiday Toys 2012
Are These the Hottest Toys of the 2012 Holiday Season?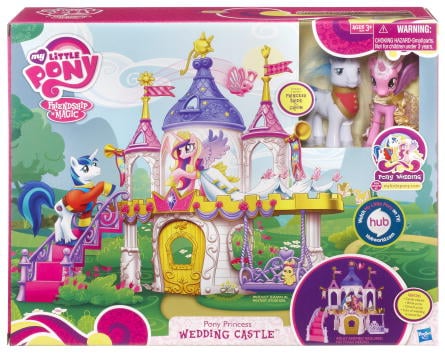 5
Will You Be Buying My Little Pony Friendship Is Magic Pony Princess Wedding Castle?
My Little Pony never really went away, but moms who grew up in the '80s may want to play with the Pony Princess Wedding Castle ($35) themselves! The set, which celebrates the royal pony wedding of Princess Cadance and Shining Armor in Equestria, takes some cues from that most recent royal wedding in London.