How to Connect With Stepchildren
How to Connect With Your New Stepkids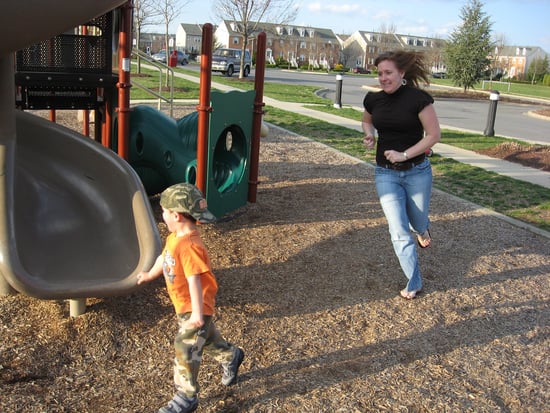 Navigating life as a single mom is scary enough. But add becoming a step parent to the mix, and it can all seem overwhelming, not just for your kids and your new husband, but for you and the whole family you are creating. Determined to avoid the negative stigma often attached to step moms (and not be labeled Stepmommy Dearest)? Our community shares its tips for making the transition easier for everyone involved.
Make a Fast First Impression
Keep the first time you meet each other, keep it light, simple, and short, recommend readers like Julie A. "Just do simple things like going to a park or enjoying ice cream," she says. "Enjoy the visit and do not get worked up about the child's mom."
Fiona W. also places a lot of emphasis on this initial meeting and stresses to keep it short and drama-free. The future of your role as stepmom starts from the moment you meet his kids, she says. You have one first chance, so she recommends to be yourself. "As hard as you may feel it is, just relax. [Your potential step daughter] will be curious about you, but she also might be confused. So keep it light and easy going. It will take the pressure off and let a relationship foster slowly."
Take an Interest
The best way to get to know anyone and grow a relationship is to take a personal interest in their lives. Readers agree it is especially important for stepmoms to do their homework and find out all they can about what a new stepchild likes and doesn't like and what his or her interests are, says Kelly C. She speaks from personal experience. "One of the things I loved about my step-dad is he made time for me by getting to know what interested me," she says. He also researched where her favorite places were and took her there, "just the two of us."
Nanette P. recommends stepmoms go out of their way to show they care and "honestly want to be part of the child's life."
Keep reading for more tips on meeting the stepkids.
Embrace Them as Family
Kids are all about fairness, and that is very important when trying to blend families, says Evelyn W. It's important to make the stepchild "feel like he or she belongs to the family," she says. "I know a child who has step siblings and feels like the father cares more about them. You don't want to let that happen."
Jenn K. also recommends that stepmoms make a concerted effort to help the step children feel like a part of the entire family from the start. "Just acknowledge that it may be hard for her but don't put on a show," she says. "Be yourself stick to your house rules, let her help with chores, and be involved with your family (a family she is a part of)."
Know Your Place
Make sure you respect your role and remember "you're not their mom," advises Evenlyn S. "Don't try to become a substitute parent or worse, their 'friend,'" she says. "They may blame you for the breakup of their parents' marriage, or at least, for making it impossible for the parents to get back together again." Instead, she recommends "try to relate to them as people first. Discover their qualities and skills. Notice and praise good behavior if any, and try to ignore the bad." And, she adds "let their dad (and mom) do the disciplining."
Don't Try to Be The Brady Bunch
It's important to have patience and not expect the blended family to immediately become "the perfect family," says Gloria L. "Accept that typical stepfamilies are very different from average one-home biological families, and often need fundamentally different rules and standards than typical biological homes," she says. "Go slowly on changing pre-remarriage child discipline rules and making new rules and/or consequences."
Get Support
Sometimes, no matter what you do, the stepkids are just not going to be that into you and completely resist any overtures on your part to cease fire and blend into the new family. In that case, you might want to reach out for professional counseling or support, just so you can take care of you, suggests mom Angel. "It's pretty normal, [to not bond overnight] and I would suggest some counseling to help work out the issues," she says. "It's important to address these issues."
What tips do you have for connecting with your stepkids?