How to Defrost Breast Milk
Mama's Milk Warmer: Ga Ga or Gag?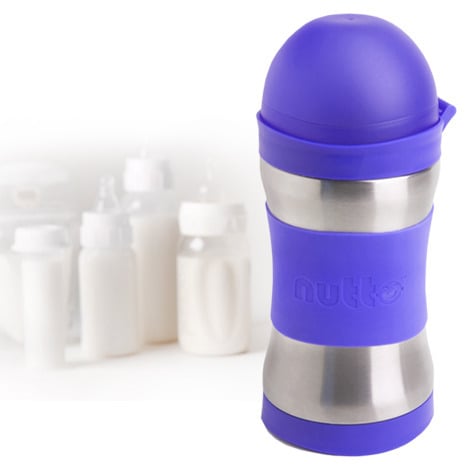 I don't know about you, but when I was still breastfeeding my kids, I thought I had mastered the art of defrosting my breast milk. I had a specific mug dedicated to the task and an Instant Hot faucet that guaranteed the milk would be ready in a matter of mere minutes. It took a few weeks to perfect, but I had my routine down pat.
That was before Nutto came up with their new Mama's Milk Warmer ($30). The stainless steel, Thermos-like contraption is large enough to hold a baby bottle or pouch of frozen breast milk while retaining the heat of tap water so the milk can be heated both at home and on the run. Conceived by "an exasperated mom," and designed by an aerospace engineer, Mama's Milk Warmer has an interior ring of holding bristles that prevent bottles and pouches from bobbing during the heating process.
While most moms have their own way of defrosting and heating up their milk, Mama's Milk Warmer claims to make the process easier, neater, and more efficient. What do you think?