How Do You Teach Kids About Giving to Charity?
How Do You Teach Your Children About Charity?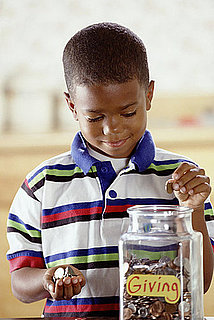 The deepening problems following Japan's devastating earthquake and tsunami have been all over the news, and even if you've tried to shield your kids from the details, they may still be asking questions about anything they've seen on TV or heard in school and wondering how they can help.
It's refreshing to see that as sad as the news is it can spur the best part of your lil one's personality, but sometime they may be at a loss of how they can help. Many moms teach tots about the giving back by example — by volunteering once a month or taking kids when they drop off donated clothes. Others teach the value of donating money by using a "charity jar" so kids can save up enough for a small but nevertheless meaningful donation or otherwise teach them how to make a difference.
If your lil ones are asking how to help, how do you teach them about giving?