How Does Mommy Spend Her Alone Time?
When the Kids Are Away, How Does Mom Play?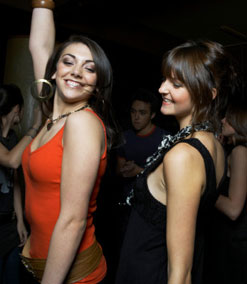 Mommy's doing the cabbage patch and singing out loud, "They're gone... they're gone... they're gone." The opportunity for some mom-me time may not come around that often so when mama finds herself free of kids, hubby and other responsibilities, she can do whatever her heart desires. Perhaps she has planned a Mexican getaway to celebrate a 30th birthday or maybe she's just eager for a night out on the town. But one thing seems to be common among many mothers... their party bark is bigger than their bite.
Many ladies talk up a big game of sipping cocktails and staying up until the wee hours of the morn but in reality, many spend their time catching up with friends on the couch or playing Guitar Hero and sneaking into bed earlier than expected. The fear of hangovers may be to blame or perhaps it is their internal clocks ticking to a settled routine that keeps mommies from playing too hard.
How do you play when the kids are away?