How to Find the Best Sippy Cup
Sippy Cup Showdown — Which Cup Takes First Place?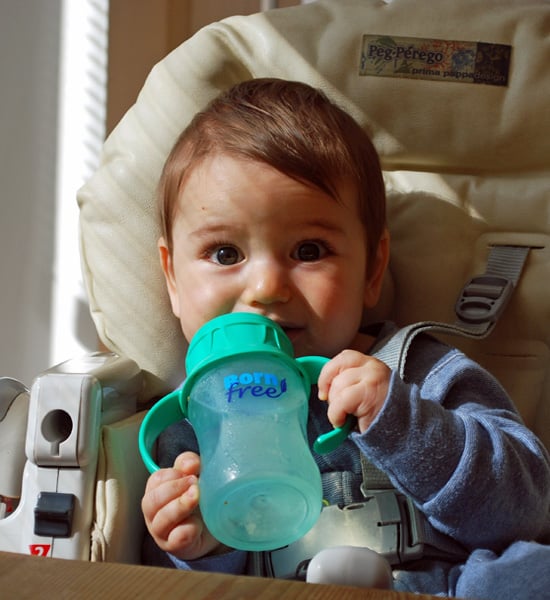 7
BornFree 7-Ounce Training Cup
I'd heard wonderful things about the BornFree Training Cup ($15/2), so when the company sent me one to try, I was eager to give it a whirl. — Rebecca


How quickly did baby take to it? It took a few tries before my son moved beyond gnawing on the long, soft spout, but once he did, he loved it.


Is it easy for tots to pull water out of it? One of the best aspects of this cup is the spout's ability to drip water when a tot bites on it. It's a great way to introduce the concept of what comes out of the cup. You do have to suck pretty hard to get a good swig out of it, but when coupled with a bite on the spout, water flows freely.


How easy is it to clean? The biggest downside of the BornFree cup is the number of pieces that need to be cleaned and properly restored. Like the bottles, it includes a two-piece valve that must be properly placed in the cup in order for it to work.