How to Find the Best Sippy Cup
Sippy Cup Showdown — Which Cup Takes First Place?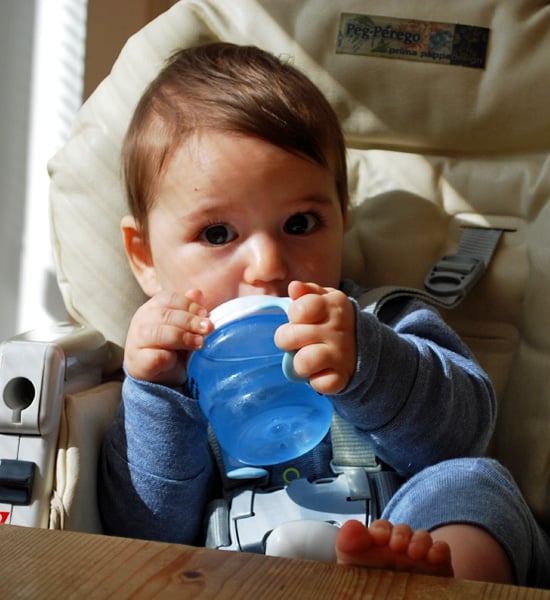 3
Tommee Tippee Closer to Nature First Sips Weaning Cup
I've been impressed with the Tommee Tippee line since it was first introduced. So when the company sent along the Closer to Nature First Sips Weaning Cup ($7) and I saw how easy it was to simply switch a bottle lid to a cup lid, I was ready to give it a shot. — Rebecca


How quickly did baby take to it? My tot didn't love the soft, ribbed drinking spout as much as he liked the bottle lid. That said, the small size of the cup made it easy enough for him to lift on his own, something he struggled to do with the others.


Is it easy for tots to pull water out of it? By far the easiest to drink, babies barely have to suck to get water out of this cup. For tots who aren't sure about sucking yet, simply biting on the spout will release a few drops of water, enticing them to suck for more.


How easy is it to clean? One of the easier cups to clean, the lid's valve system can be assembled quickly and snaps right out when necessary.