How to Find Missing Child in Crowded Place
How to Find a Missing Child in a Crowded Place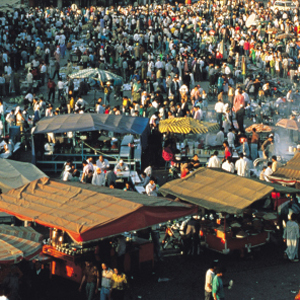 What's the quickest way to find a missing child in a crowded place? While American answers may range from contacting authorities to launching a search or issuing Amber Alerts, in Argentina they start with something a bit simpler. A colleague told me about her traveling friend's post on Facebook. It said:

"Yesterday, whilst sitting in the middle of an extremely crowded beach near Mar del Plata, Argentina, a slow, small chorus of claps started up and proceeded to grow in number as more people joined in. I was perplexed, and even more so when my companions also joined the chorus without hesitation. I asked my friend what was happening, and she explained that in Argentina, when someone encounters a lost child in a crowded area and can't find the parent they start to clap. Then those around join in and so on, thus alerting the parent(s) as to the child's whereabouts. She said the same thing had happened for her on more than one occasion when she was a child, as she had a tendency to wander. It was an example of community working together that I had not previously encountered, and I was impressed. Once the parent(s) and child are reunited, there is a big cheer and more applause. So [the] only weakness I see is that I am not sure what happens if a second child gets lost at precisely that moment . . . "
Have you heard of things similar to this?