How to Get Rid of Hair Tourniquets From Baby Toes
After a Surprisingly Common Accident, Hair Removal Cream Saved 1 Baby's Toes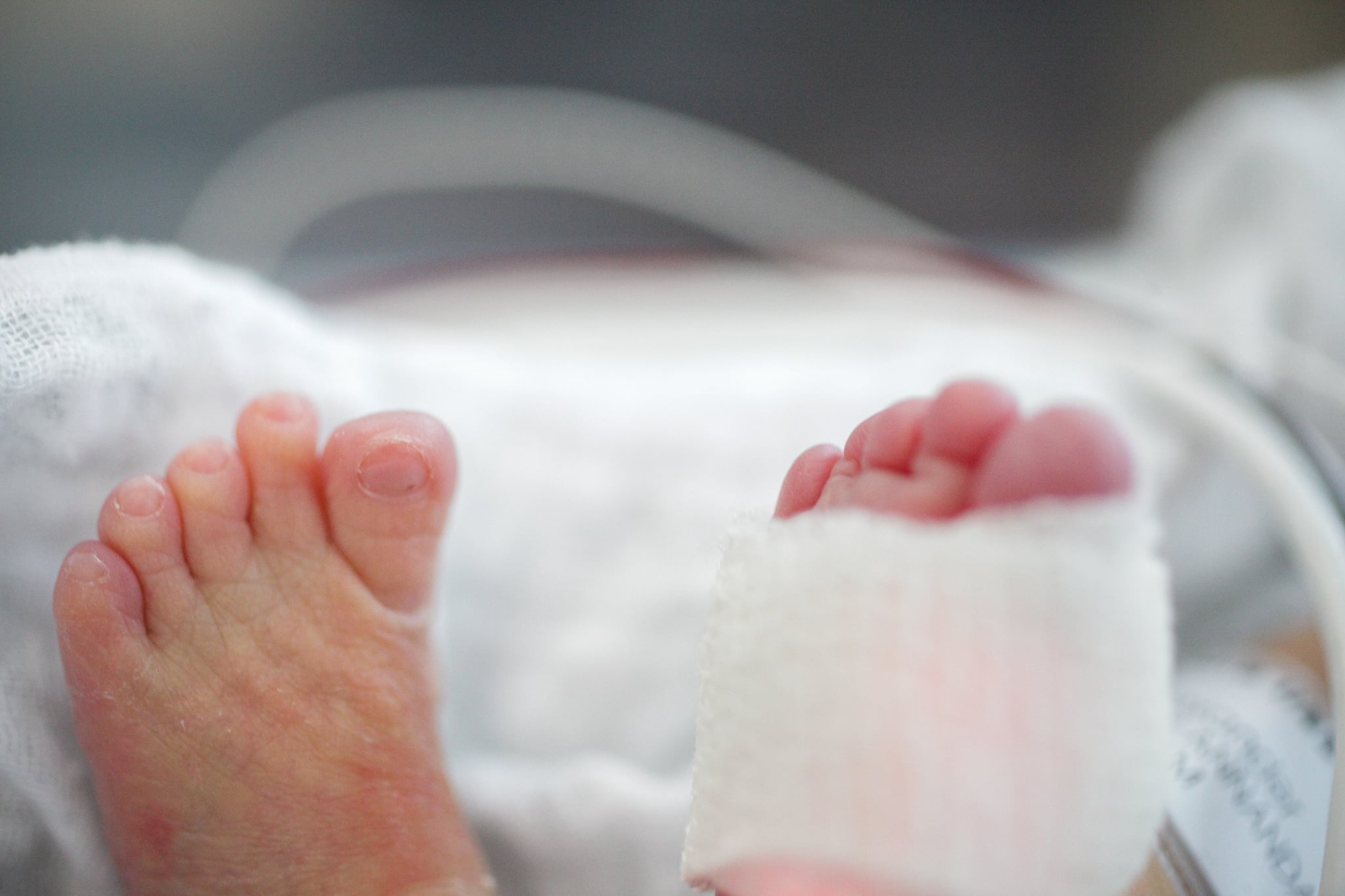 If it wasn't for a simple tube of hair removal cream, Kristina Clarke's 5-month-old baby girl likely would have lost her toes.
The Sydney mom first realized that there was a problem with Bryleigh's feet when she was changing her diaper and saw that her toes were irritated and swollen after she took off her socks. Kristina quickly realized that a piece of hair was tangled so tightly around her toes that it was cutting off the circulation.
A hair tourniquet, which occurs when a strand of hair becomes tied around a digit and tightens with wriggling, is surprisingly common in babies. The mother of three tried to pull her daughter's toes free from the hair, but just made it tighter — the strand was so small and close to the skin, attempts to cut the hair left her daughter bleeding.
Realizing that her daughter could potentially lose her toes, Kristina took the infant to the hospital, where doctors endured a similar struggle with freeing Bryleigh's toes. Four hours later, a surgeon came up with an unusual idea — applying hair removal cream to free her tiny toes.
"I honestly thought she was going to lose her toe. I've been a mom for 18 years and it has never even crossed my mind," Kristina told The Daily Mail. Luckily for Bryleigh and her worried parents, the cream did exactly as promised and removed the hair.
Kristina wants other parents to learn an important thing from her experience, especially if they ever find themselves in a similar situation. "Don't panic — but if you feel like your child needs to go to hospital there is nothing wrong with taking them there," she said. "And always keep a can of hair removal cream handy."
Image Source: Getty / Jennifer Polixenni Brankin