How to Get Your Spouse to Help More
Want Your Partner to Help More? Do This 1 Slightly Cutthroat Thing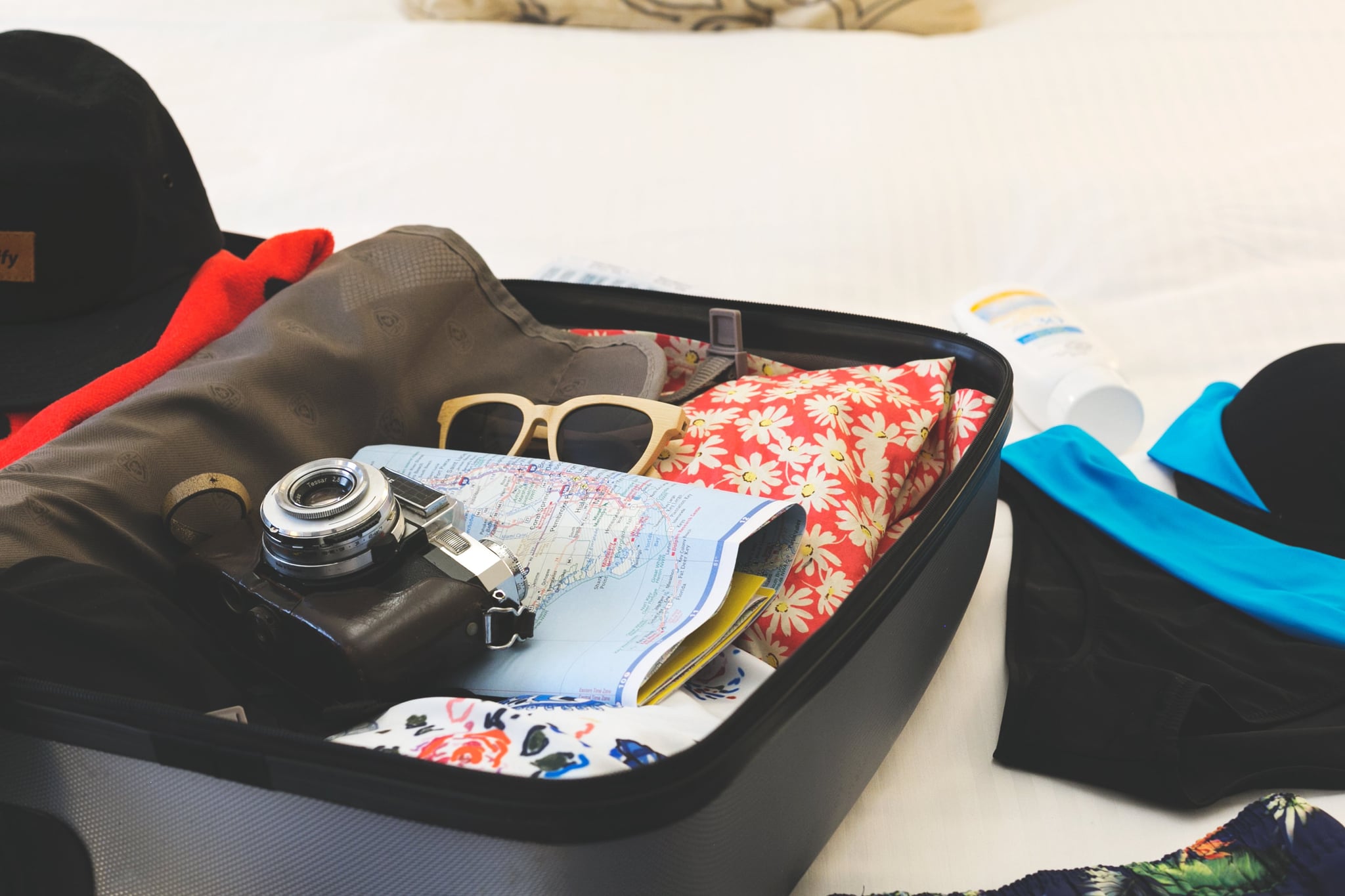 Whether they stay at home, work from home, or work in a traditional office setting, moms are usually the ones doing the majority of the childcare, both physically and mentally. According to recent studies, fathers put in about seven hours a week into childcare in 2015 (up from four hours in 1965), while mothers spend more than double that at an average of about 15 hours a week. Surprising to all you mothers out there? Doubtful.
Even those of us who are blessed with highly involved partners — who prioritize spending time with their children and believe that housework is just as much their responsibility as it is ours — are probably doing the bulk of the day-to-day labor of taking care of the kids. The lunch-packing, bed-making, bath-giving, carpooling jobs most likely rest squarely on mom's shoulders, and even when your partner is tagged in to help, mom is still the one giving directions and making sure the fridge is stocked with squeezy applesauce packets and juice boxes we hope they'll remember to bring.
[You know what you need to do?] Get the hell out of the house and let your spouse see just how much you actually do.
My own husband ran out to pick up some groceries last Saturday morning, a day filled with soccer games and family responsibilities that meant we had a tight schedule, and returned an hour later than I expected him to, an hour I'd spent making our kids breakfast, getting them dressed, and packing bags for their activities. "What took you so freaking long?" I asked sweetly (wink, wink) when he returned with bags from three different stores and a fresh Starbucks coffee for himself. "I was waiting for you to tell me that I needed to come home," he replied. "REALLY?!" I wanted to scream. "That's on my plate now, too?!"
Because of the however cliche and totally unfair division of labor that exists in the majority of families, I've determined that a mom can only keep her sanity by employing one clever yet slightly cutthroat tactic — get the hell out of the house and let your spouse see just how much you actually do.
Here's how: a couple of months before you book it, start mentioning to your partner that some of your best friends are planning a getaway. Take their distracted "sounds fun" response as permission to commit to the trip. Book your flight, preferably on a weekend when you know their parents aren't available to help with the kids (this is key because, believe me, they will try to call in reinforcements), then tell them it's happening. Leave for a minimum of 36 hours, though longer is better.
Understand that you'll probably return to a dirty house, unwashed kids who have been surviving on packaged snacks and fast food, and a spouse who suddenly thinks you're a miracle worker because you somehow are able to manage your children's schedules and meltdowns, and the demands of laundry, dishes, and meal time — and still shower every day. Without you there, they can finally see you for the domestic goddess and mother of the year that you are. And, even better, they've recommitted themselves to pitching in more because they can't imagine how you don't complain about your workload even more than you do.
Of course, this new state of being won't last forever. After a few days, it will begin to fade, and after a few weeks, they'll have forgotten all about their pact to be an equal partner at home. And that, my friends, is when you start planning your next escape. A mom's gotta do what a mom's gotta do, and your partner deserves to walk a day or two in your tired shoes.
Editor's Note: This piece was written by a POPSUGAR contributor. Interested in joining our POPSUGAR Voices network of contributors from around the globe? Click here.