How Healthcare Reform Will Affect Children
Five Ways the Healthcare Reform Bill Will Help Kids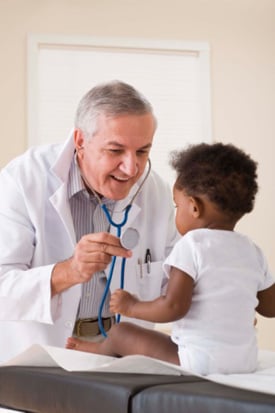 The headlines were glaring – almost nine percent of US children are living without health insurance, fearing every cold, cough, or earache they encountered each year. With the House of Representatives' passage of the Senate's bill, those 8.7 million tots can rest a bit easier.
As the healthcare reform debate dies down, the country's youngest citizens are one of the biggest beneficiaries of the new bill. Here are five ways the new legislation will help children.
Beginning this year, insurance companies will be prohibited from denying coverage to children with pre-existing health conditions.
Also beginning this year, insurance companies will no longer place lifetime caps on policies, or drop a patient if he gets sick.
Insurance companies will be required to pay for preventive services, including medical procedures as vaccines recommended by the Centers for Disease Control.
For parents of older kids, you will now be able to keep them on your insurance until they are 26-years-old.
The Children's Health Insurance Program, which helps lower-income families, will be maintained in its current condition, even by states that are looking to cut costs.