How to Help Your Teen Through a Breakup
Helping Your Teen Through a Breakup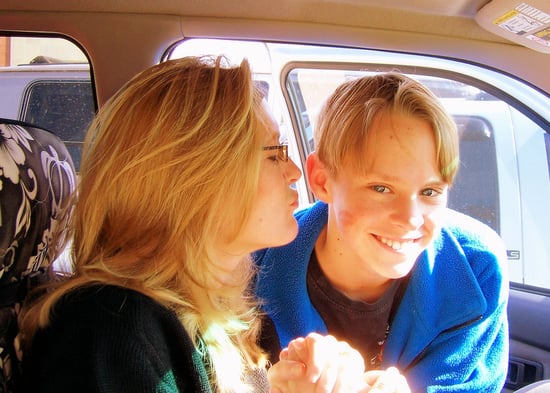 Helping your teen mend a broken heart after a painful breakup is at the top of the list of most dreaded challenges for parents, say many Circle of Moms members, like Aileen K. It's not just about what to do or say, but often what not to do or say. "My daughter has just been dumped by text by her beloved first boyfriend," she wrote. "The first night she cried, howled really. My daughter is also afraid of losing the friends she made through him. I am trying not to be directive and tell her what to do, and am trying not to let my anger or disappointment show. I nearly rang his mother (to try to solve this), but I resisted." Circle of Moms members agree it's best for parents to remove themselves before directly getting involved with your teen's ex, or his or her parents. Instead they offer these tried-and-true ideas to help you provide comfort (and stay out of the way) when your teen is mired in the drama and trauma of a breakup.
Keep Your Feelings to Yourself
"Mum's the word," is the suggested mantra, say moms like Anita C., who suggests moms keep a lid on or find a different way to express and deal with their own feelings. What you should do is let your son or daughter explore what the breakup means to them — not to you, she says. "As a parent, you just need to be there for her, and let her handle it on her own. Then she will discover that some guys are just jerks and not worth the time and move on," she says. "This way in the future she will be able to recognize this type of guy from the beginning."
Aside from the pain you feel for your child, many moms also feel sad about the breakup because they really like the boyfriend or girlfriend. But again, best for you to keep those feelings to yourself, suggests Alecia F. "I'm going to learn the next time not to get so invested in my feelings for her boyfriends so I don't get so upset too," she says. "I don't want her to know that this is hard on me too."
Keep reading to learn more advice for dealing with your teen's heartache.
Be Available
Jill M. says despite all the pain she feels for her daughter, "my heart hurts so much," she has learned to just be present and wait until her daughter wants to talk about it. "If you say what you think or ask 'can I do anything?' she shuts me out."
Nancy B. recommends moms let their teens know "you are there for her when she is ready to talk." 
Create a Diversion
While you are playing the waiting game for your teen to open up and share her pain, Temi K. suggests diverting the focus by going to a movie or shopping. She recommends outings or diversions that will "help her forget and have nothing to do at all with the breakup."
Heidi S. whisked her daughter off to yoga classes as an escape from the sorrow. "This will keep her too busy for anything else," she says.
Build Self-Confidence
A breakup can strip your teen's self-esteem suggest many Circle of Moms members, like Donna S. She says moms need to be purposeful about creating ways to rebuild their teens' self-confidence after a breakup. "Spend some extra time with your daughter, using opportunities to point out her strengths (don't overdo it), and lots of hugs will go a long way," she says.
Lend Support
"It was her relationship, not yours," Christina E. says. "For whatever reason, your daughter has decided to break up with him, your job is to support her decision because that's what moms do." In the end, it's all about letting your teen know you care, but in a way that best meets her individual needs. "I feel every pain with her," Kim A. says. "I just want to wrap her up and run away with her so no one can hurt her. I feel as if my heart has been ripped open too. I don't think it is normal for me to let her know that and just want to help her. I don't want her to see me in such distress. Instead my job is to be there for her." Any tips for easing the pain over your teen's breakup?