How Often Should Moms Plan a Night Out With Friends?
Mommies Need a Girls' Night Out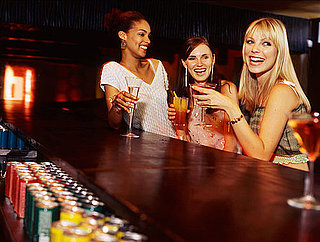 To quote Wynonna Judd, "Well, it's my night to rock. No watchin' that ol' clock. Oh, ain't no doubt, Lordy it's a girls' night out." Many moms enjoy an all female fete where they can let their hair down and free their mind of pacifiers and diapers. Putting dad or grandma on duty can provide mama a much needed break from the every day routine of dinner, bath and bedtime. The hard part is usually the recovery the next morning if she's had one too many 'tinis. How often do you meet up with your girlfriends for a ladies' night?
If you need some inspiration, join our Moms Gone Wild group — a place to plan your nights out with fellow ladies, share your wild child-free moments and upload photos!