During an outing at the beach, I brought along my good camera (read: not my iPhone) with the intention of getting a great, frame-worthy picture of my two young children playing at the beach together. I was armed with some valuable tips on photographing siblings [1], matchy-matchy bathing suits, and a beautiful day. I got this. But if, like mine, your kids have different plans for your photo shoot, then I've detailed a few tips for still capturing that money shot. Who needs a professional photographer anyway?
Assess the Light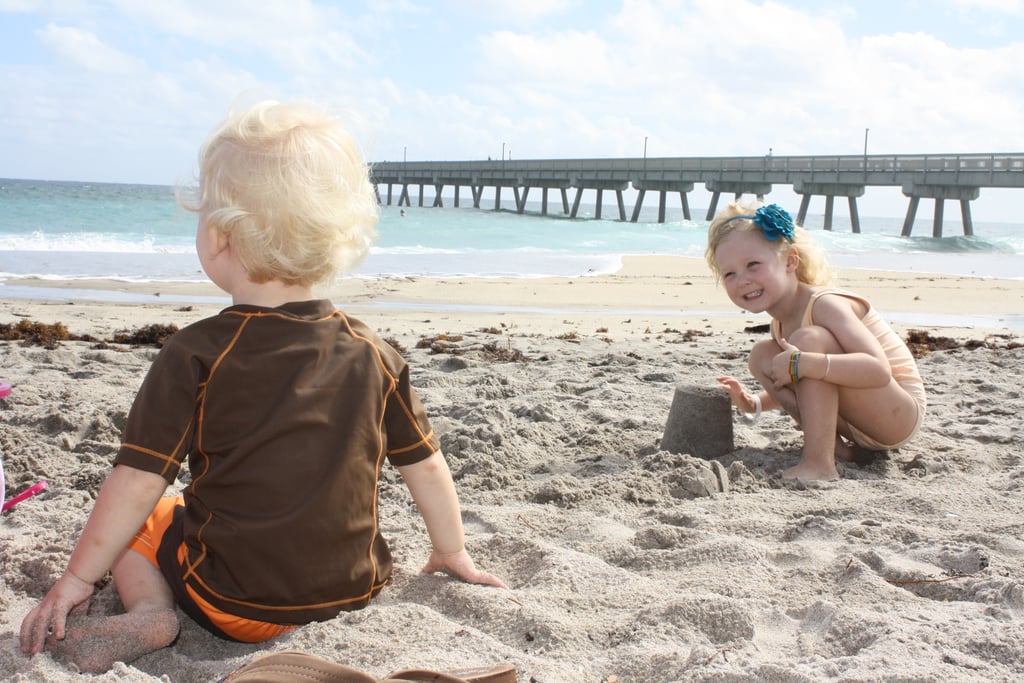 Look at that natural light. Let's do this.
Grab Their Attention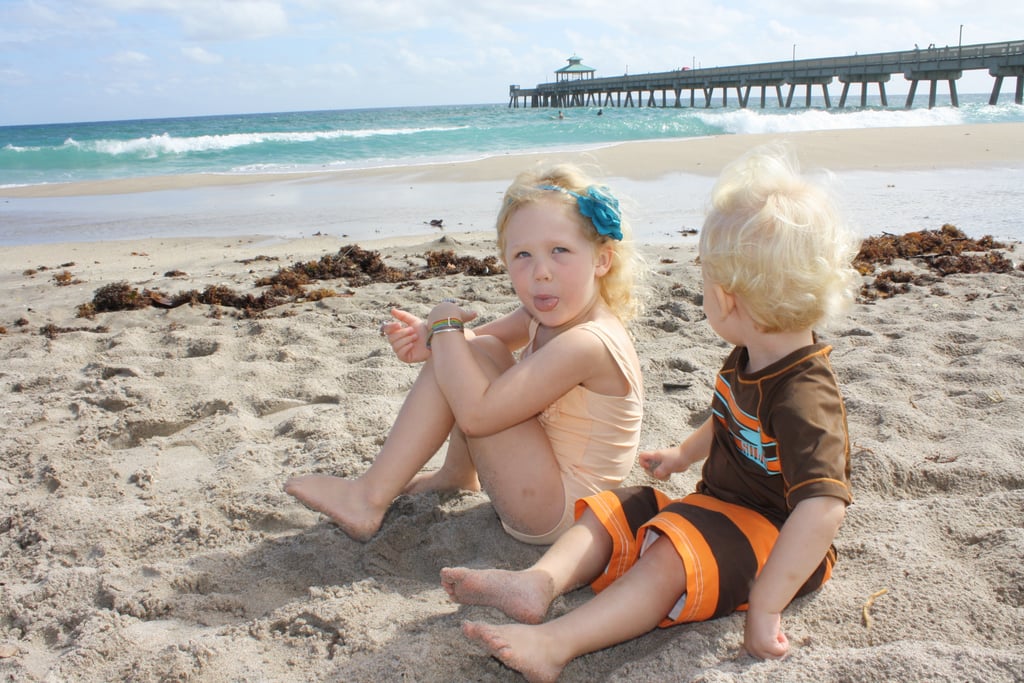 Hey! Hey! Look at Mommy!
Reevaluate Location
What's wrong? Oh, you don't like the sand.
Problem Solve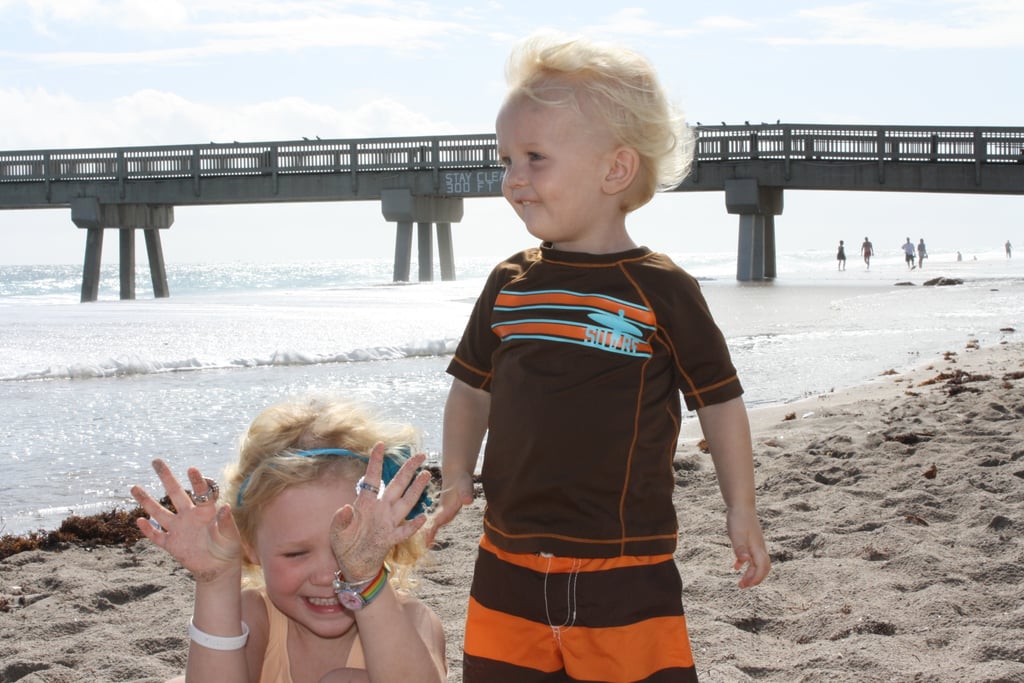 No problem. Everyone stand up.
Repeat Yourself, If Necessary (It Will Be)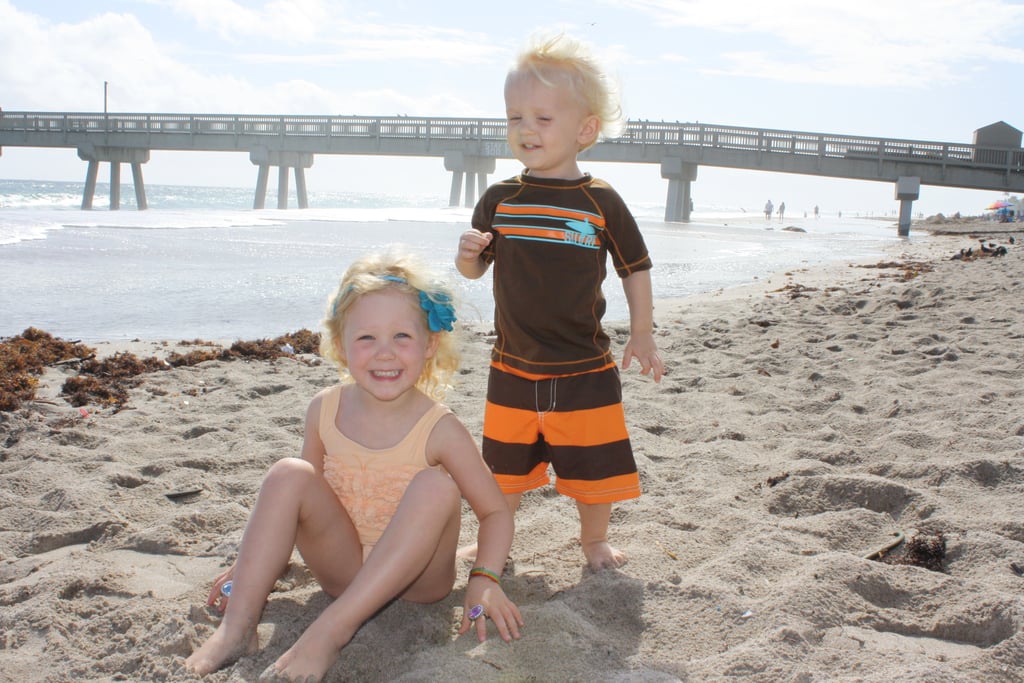 Yoo-hoo! I said stand up!
I Hope You Like Hearing Yourself Yell
PLEASE STAND UP!
Take Charge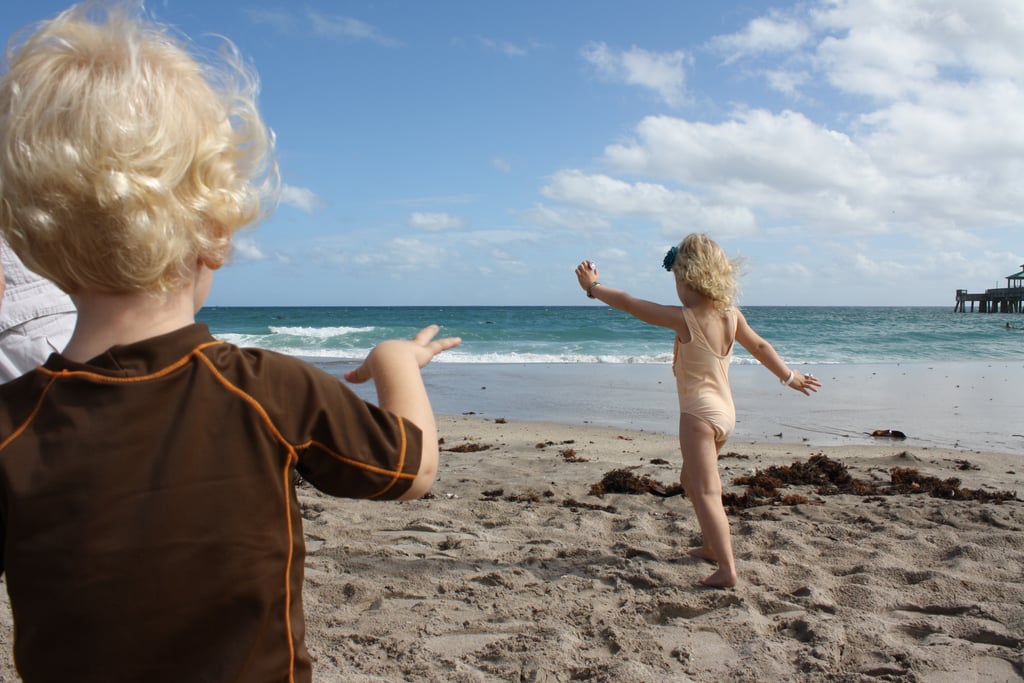 Wait, where are you going? Come back here!
Seize Candid Opportunities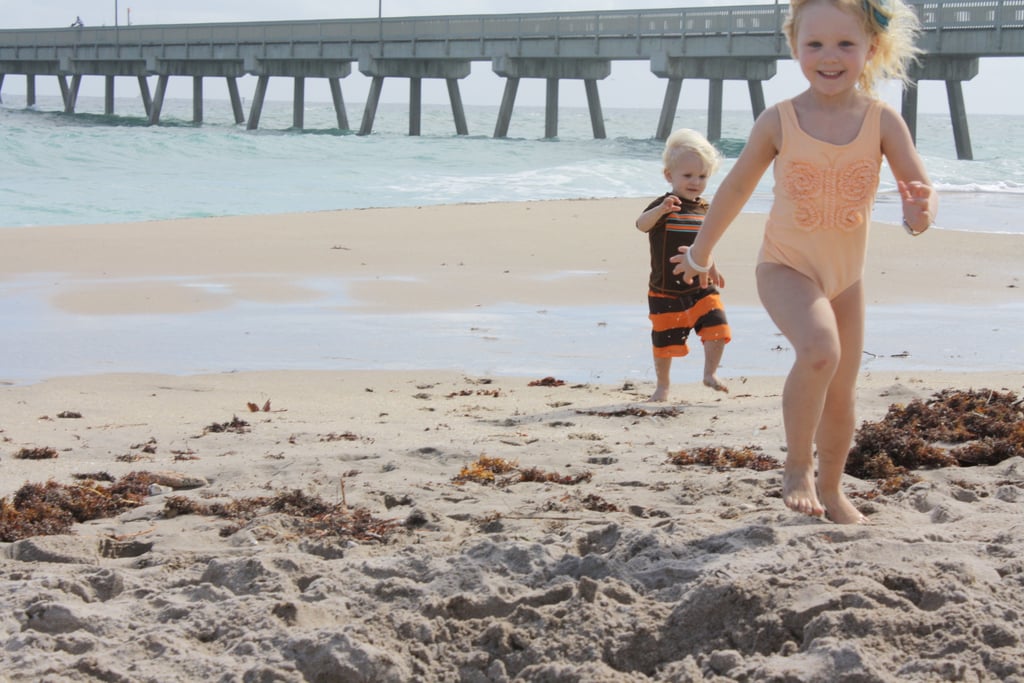 Oh, wait! Maybe I'll get one of those cute running action shots. Good! Run toward Mama!
But Remember, You're Not a Professional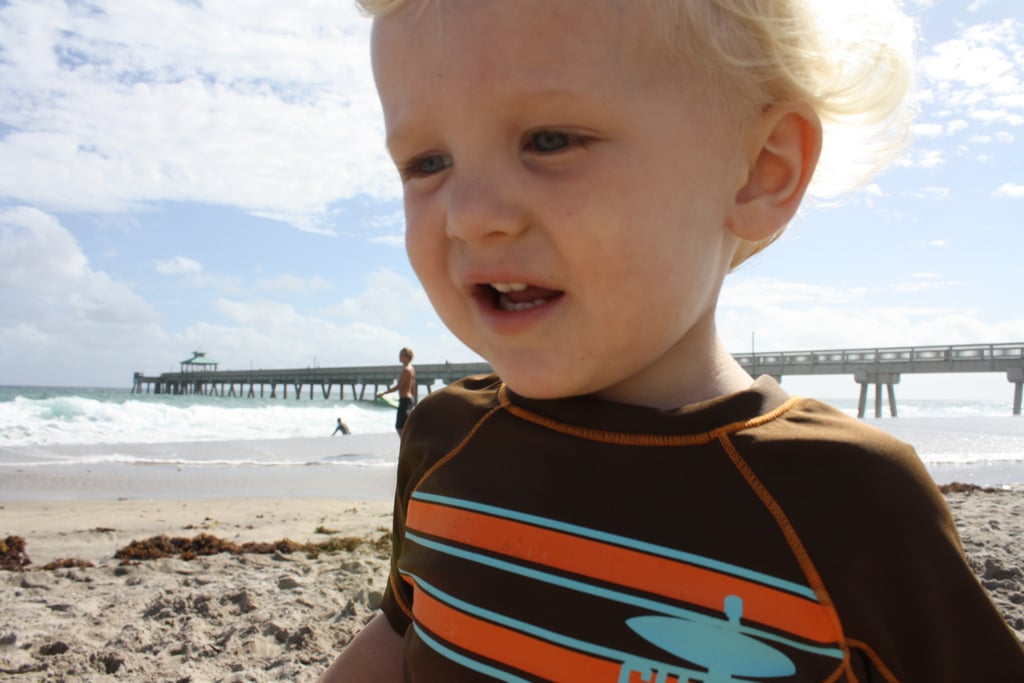 Whoa! You ran a little too close there, bud! Back up.
Break Out the Props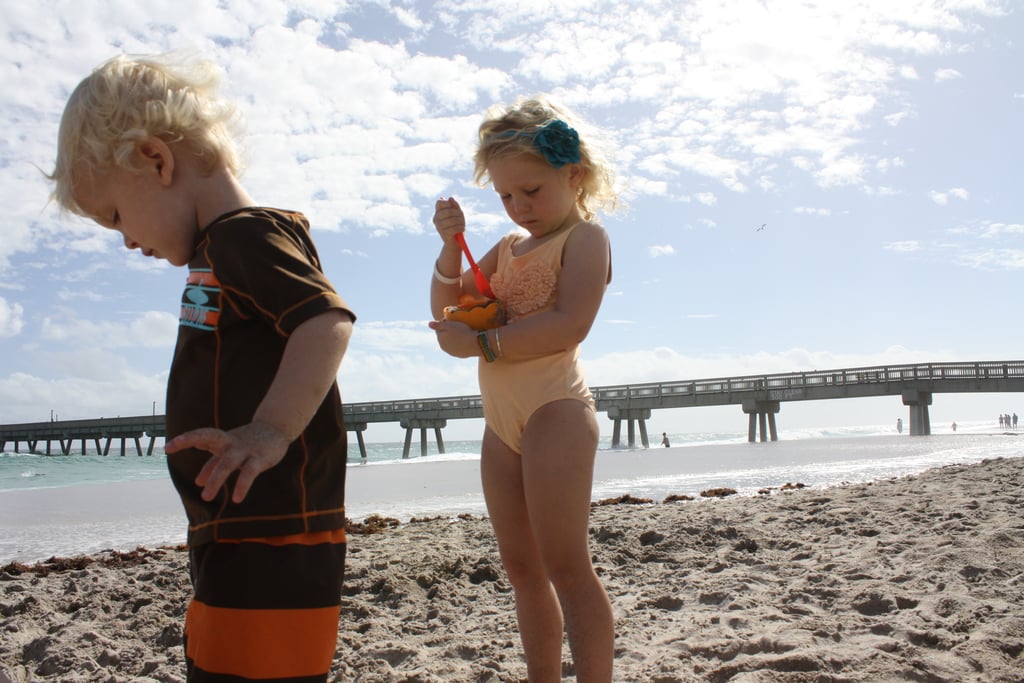 Maybe we need just some props?
But Ditch Them If Too Distracting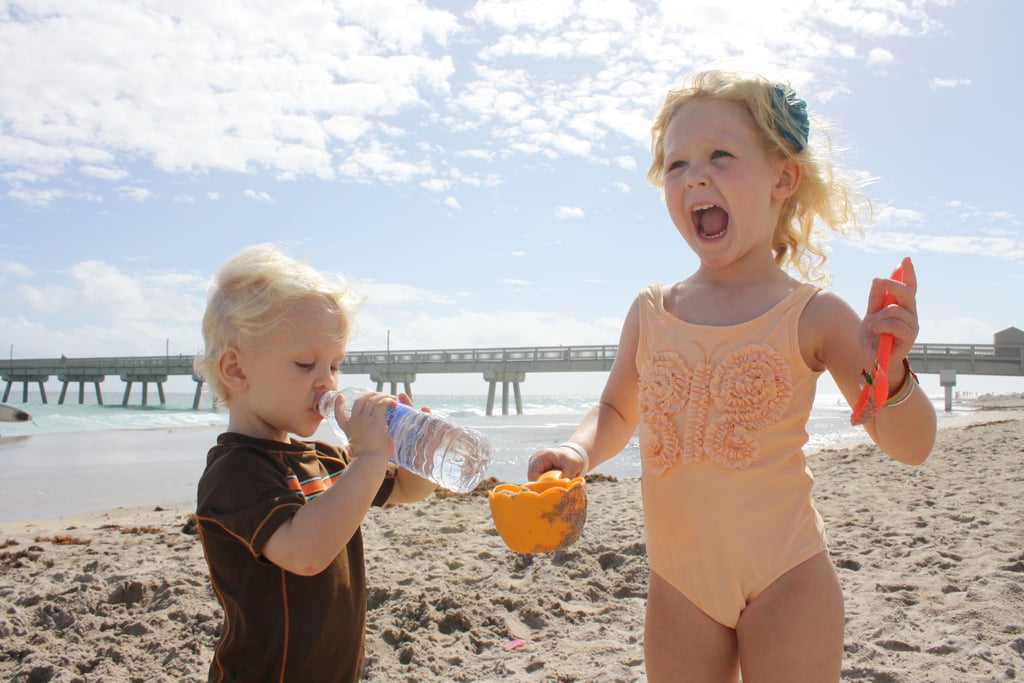 All right. Bad idea. Everyone put down the props!
Remember, Repetition Is Key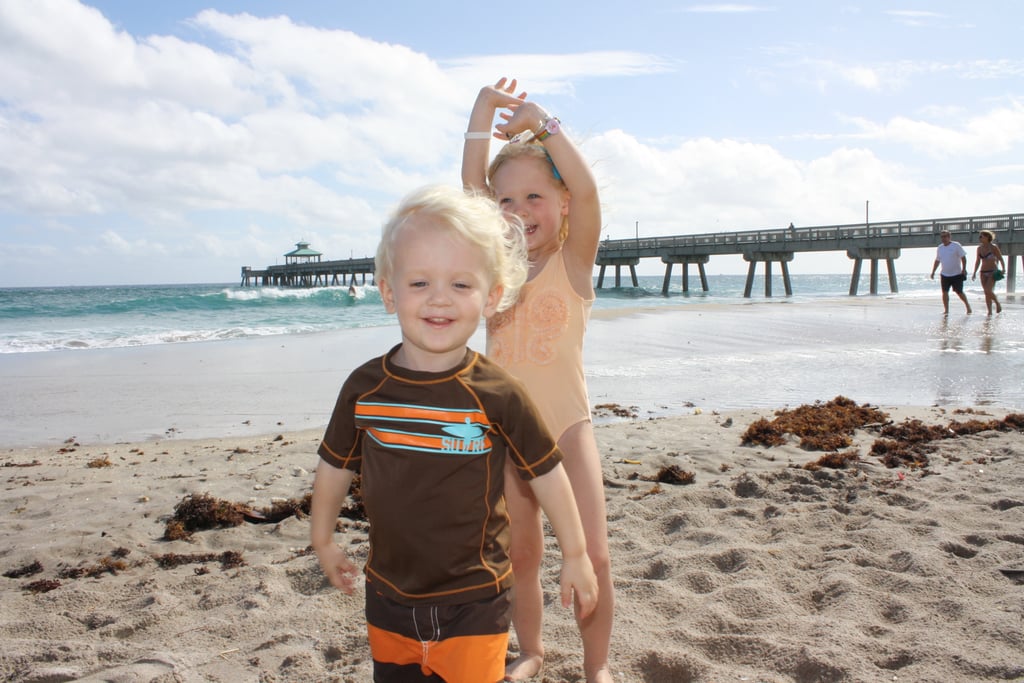 Too close again. Back up, buddy!
Make Sure Assistants Stay Out of Sight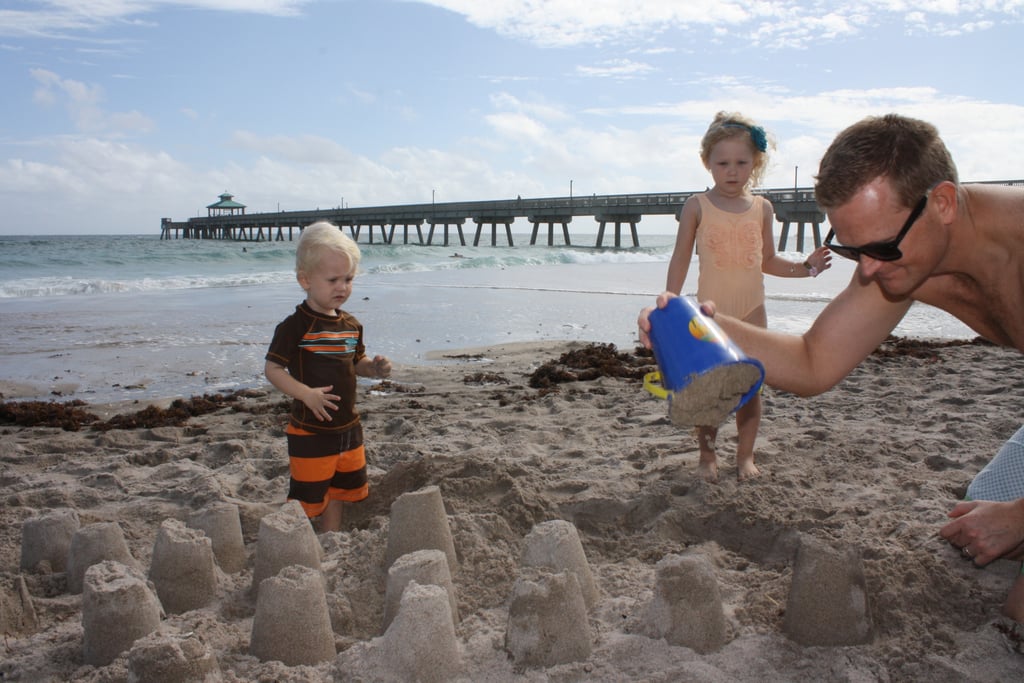 Seriously? Honey, get out of the picture!
And Bystanders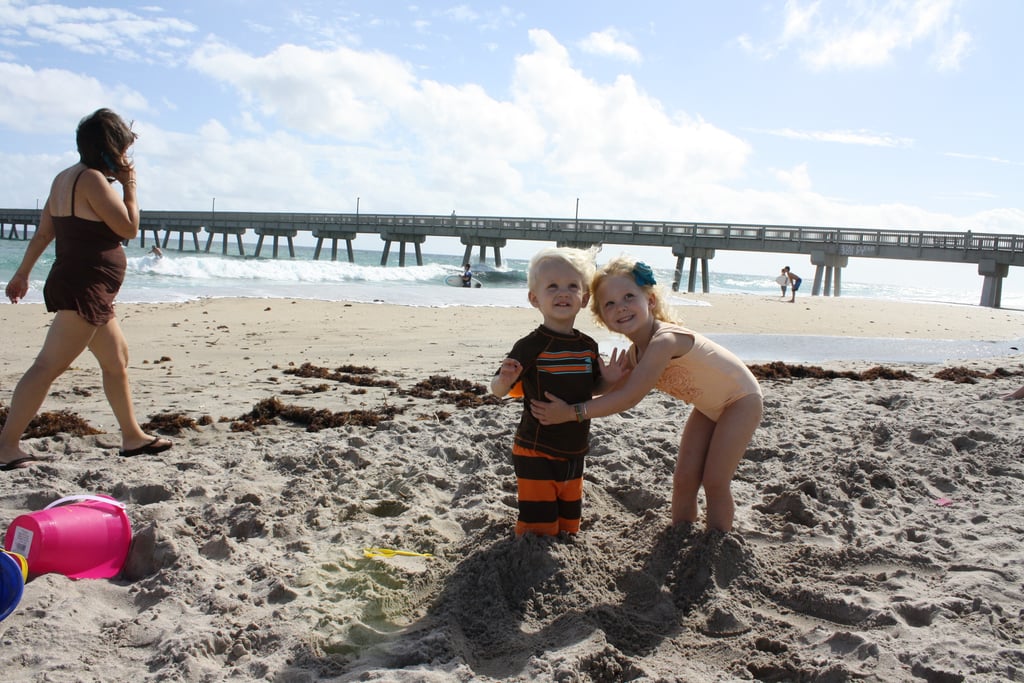 OK, now that's cute . . . ah, come on, lady!
Offer Pose Suggestions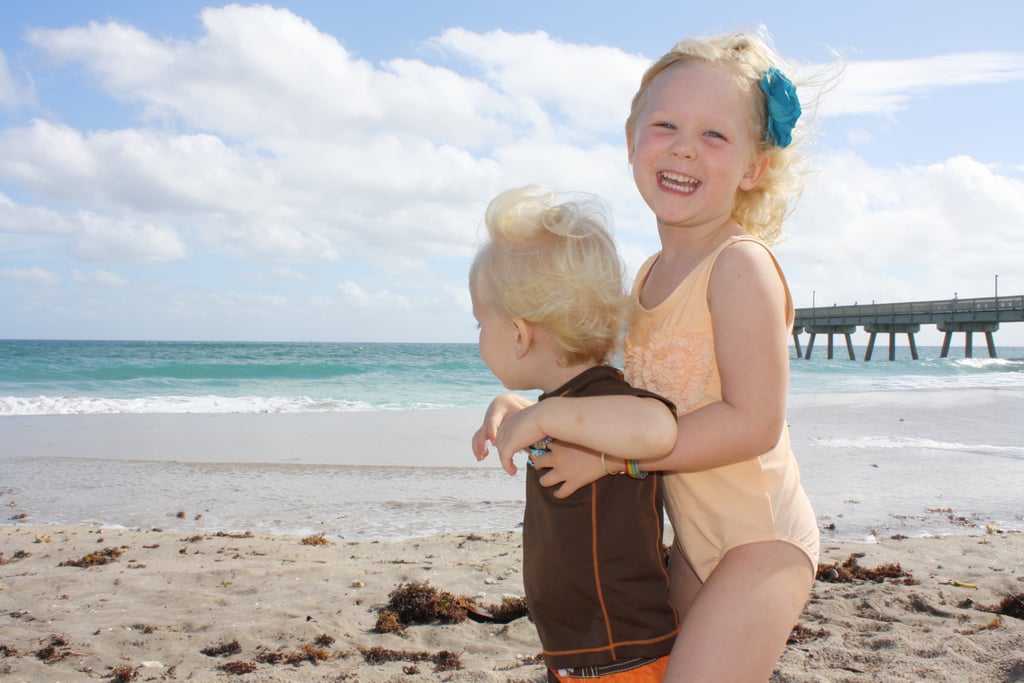 OK, how about we just hug and look at Mommy?
. . . but Disregard Theirs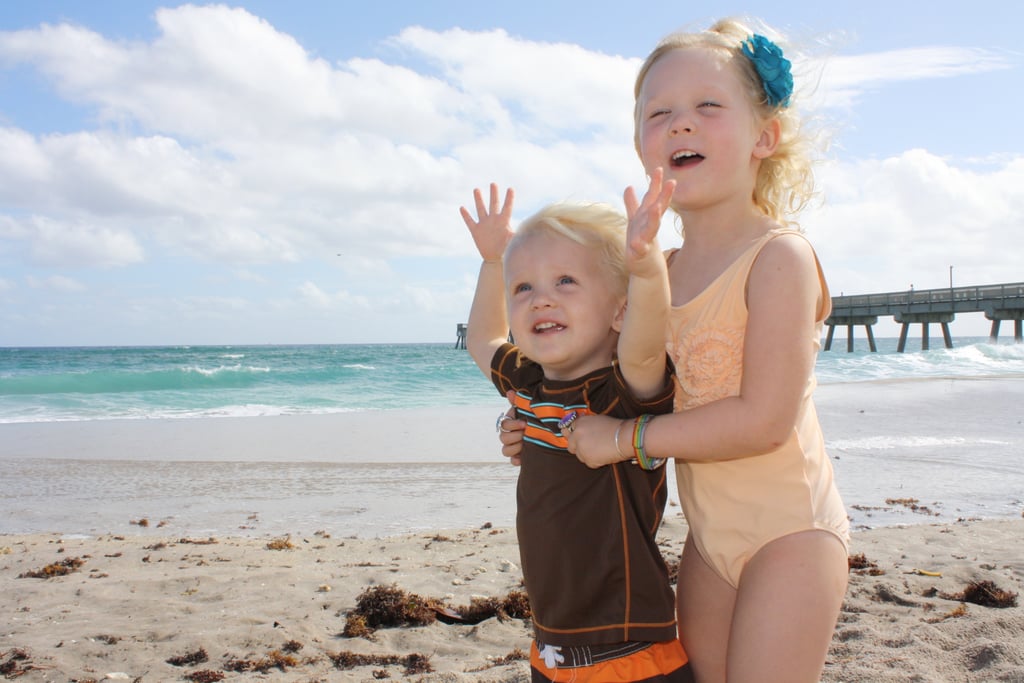 Bud, put your arms down.
And Repeat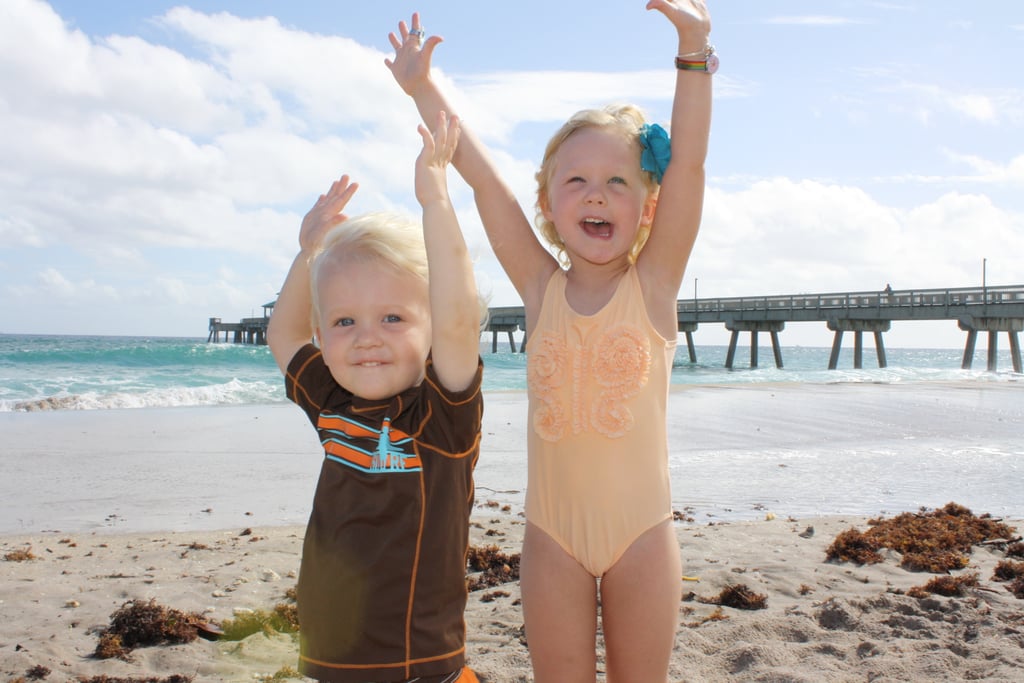 OK, why do you guys keep doing that with your arms?
Add In Fun Noises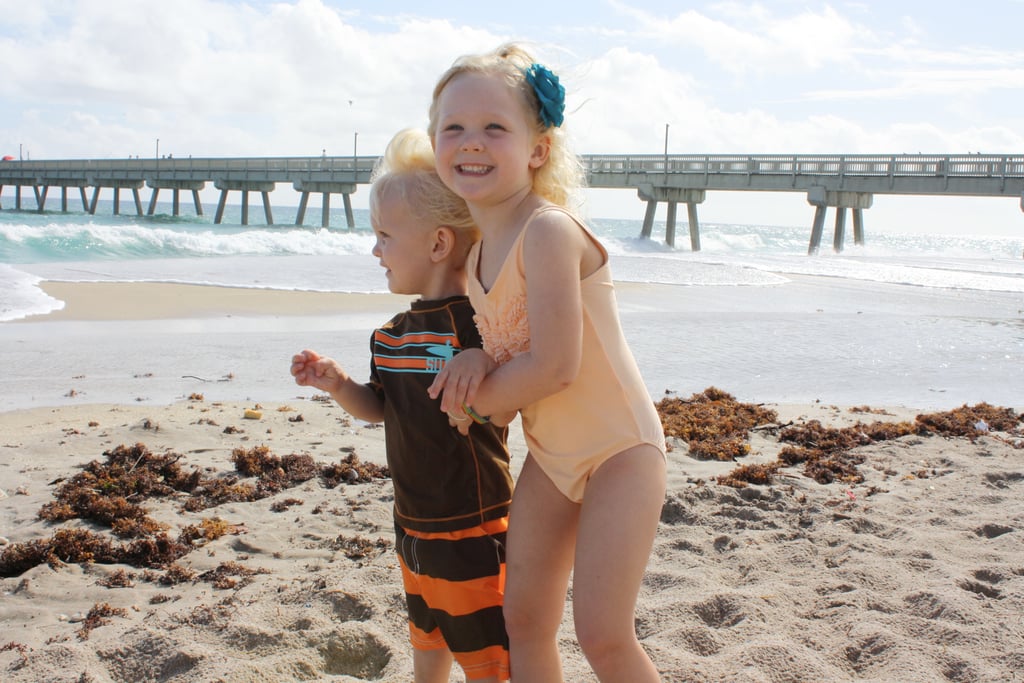 Look at Mommy! (Cue snapping and whistling.)
And Again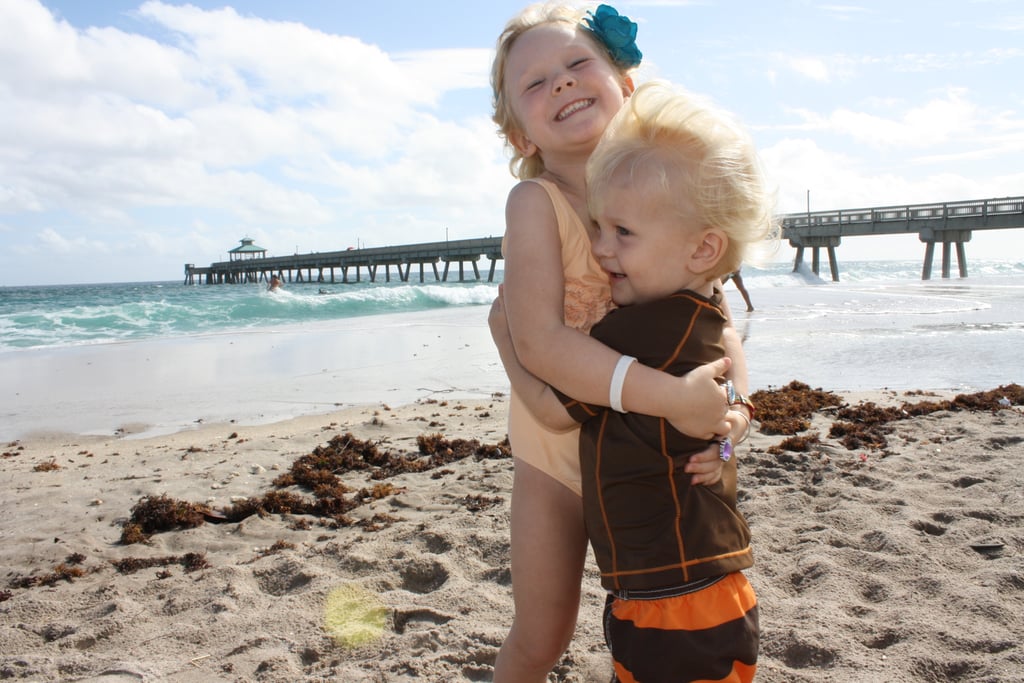 LOOK AT MOMMMMMMMMMY! (Cue even louder clapping.)
And Finally, Lower Your Expectations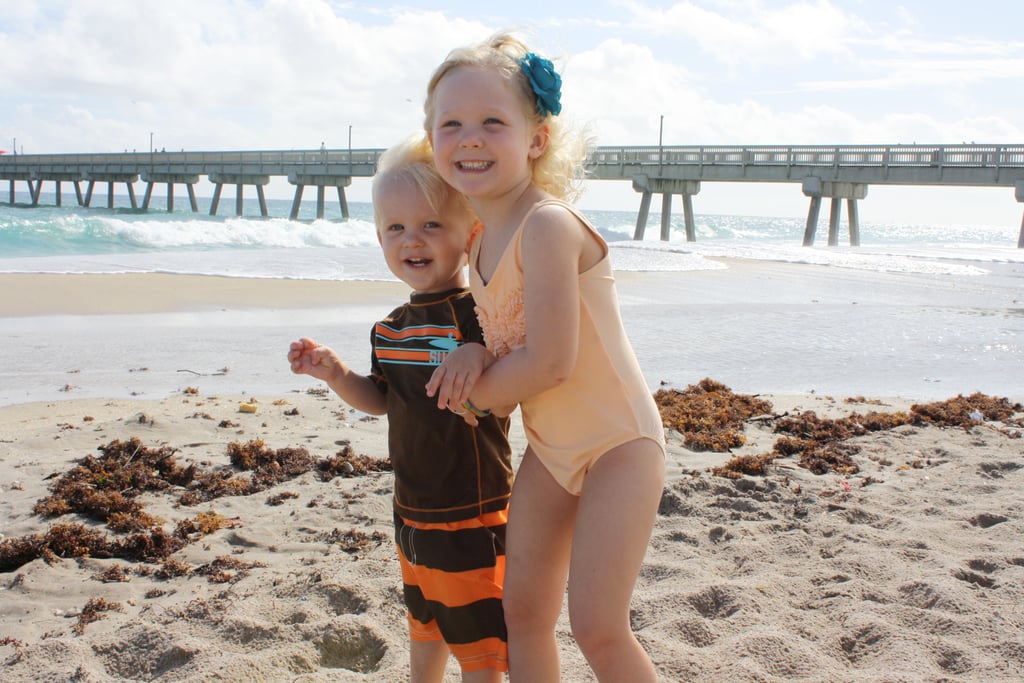 OK, that's a wrap. Surely, we got a good one, right?