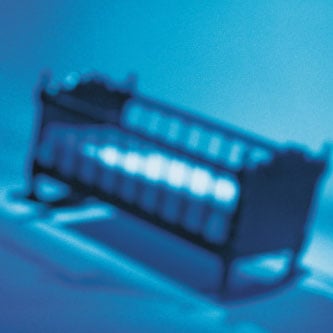 Safety is one of, if not, the main concern for most parents. It's a big scary world out there. And though we can't protect our kids from everything forever, we certainly try our best. Or do we?
We heard about the dangers of drop-side cribs a year ago when the US Consumer Product Safety Commission announced its intention to ban the cribs and do a general overhaul of crib safety standards. Last week, the CPSC followed through and announced a new set of safety standards that ban the manufacture of drop-side cribs.
Confession time: I didn't get rid of my drop-side crib. I kept planning to get a new one, but I just thought that my friend's two babies both slept in that crib, and we're just about done with it, and do I really have to spend all that much money on a new crib when this one works just fine? But when CNN reported that "the CPSC is appealing to consumers to not sell or give away their old cribs because they are "dangerous products that can kill" a baby," I stopped procrastinating. It may have taken me a year too long, but my baby is finally sleeping safely. And that means mom is sleeping a little better, too.