How to Stop Child From Sucking Thumb
How Did Your Child Give Up Sucking Her Thumb?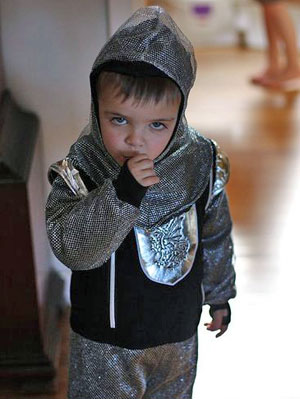 Parents have strong feelings about what their lil ones use to soothe themselves. From the moment their wee ones arrive, they make the decision to either offer the tots a pacifier or leave them to find a soothing technique of their own. While pacifier-users tout the ability to take the artificial nipples away when the time comes, there's something to be said for the convenience and constant proximity of a thumb.
For the 18 percent of LilSugar readers whose tykes are fascinated with their own appendages, the difficulty comes when it is time for the kids to stop sucking. Doctors and dentists agree that prolonged thumb sucking can lead to misaligned teeth, mouth malformation, and speech issues, and it is usually recommended that kids stop by the age of 5.
But how do you stop your child from doing something that you can't actually take away from her? What did you do to stop your child from sucking her thumb?