How to Use Leftovers
How to Make Meals That Stretch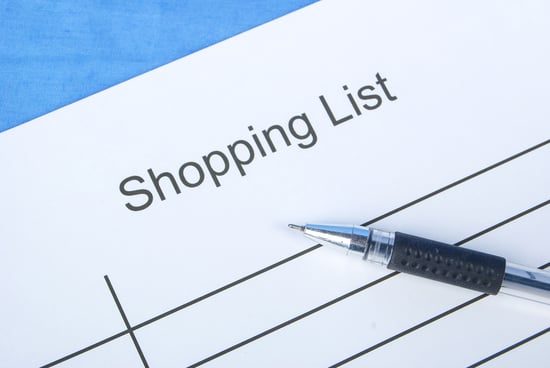 I met a great group of moms last week. We spent the evening talking about how to feed our kids well when we all feel short on time. Even though I was the one who was asked to speak, I learned a ton from the other women in the room. (It reaffirmed for me that the best ideas come from moms!) We fell onto the topic of how to stretch one meal into two or three meals.
One very organized mom had a bunch of wonderful suggestions. It got me thinking about my tricks for cooking one recipe and then finding ways to repurpose the leftovers. Call it "carryover cooking," "doubling up," or whatever you'd like, but cooking extra of something in order to speed up cooking on other nights is a wonderful way to save money and time each week. Personally, my family doesn't get very excited about eating the same meal two nights in a row, so my trick is to start with a recipe that's delicious on its own, but then pull out the key ingredient to make something fairly different for the next night. It still speeds up the cooking process, yet keeps the complaints at bay!
Keep reading for some of my favorite foods to transform into second and third meals.
Pork Shoulder
I love to slow-cook Carnitas (or Pork Shoulder in Citrus), then save half the meat for the next night. Then I make enchiladas with the meat by combining the leftover pork with ricotta cheese, mozzarella cheese, a few mild chopped green chiles, and an egg to bind it all. (You can add spices like cumin or Mexican Seasoning if you'd like too.) Then I roll the filling up in tortillas, cover them with my favorite red or green sauce and bake away for 30 minutes.
Roast Chicken
I love roasting a whole chicken because it tastes delicious and is much less expensive than pre-cut chicken. So I make my Roasted Chicken with Vegetable and Rice Stuffing one night, then pull off the little pieces of meat for the next day. The leftover shredded pieces are the perfect addition to Mexican Tortilla Soup. You can also make chicken salad by combining a few tablespoons of mayonnaise, a tablespoon of lemon juice, chopped celery, and fresh tarragon or dill with the leftover shredded chicken. My kids love it when I throw in chopped apple or grapes, too. So good for lunch.
Stir-Fried Veggies
I like to stir fry veggies to serve with rice or just as a side dish, but then use them the next day for egg scrambles, stir fried rice, or in a quiche. I also love to toss leftover veggies in vinaigrette to eat for lunch over lettuce or with some protein like chicken or beans.
Sauces
Any time I make a red sauce or pesto, I always double it. Spaghetti with Red Sauce one night can be the base for your lasagna the next. Pesto is wonderful over pasta but also great served with grilled chicken or fish as a sauce. Both freeze really well, too, so making a double batch is a huge time saver.
Amanda Haas is a cookbook author, cooking video host, and the founder of One Family One Meal, a website that helps families menu plan, grocery shop, and cook on a budget. Her cookbook, Real Family Food, features delicious family-friendly recipes, as well as simple tips for bringing your family together around the table and a strategy for meal planning, budgeting, and shopping.