How You Can Help Letters to Santa Get Answered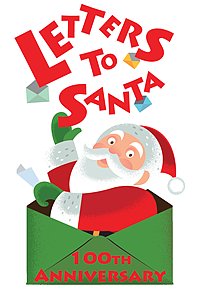 Every year, thousands of children send hopeful letters to the North Pole, assuring Santa they've been good this year and explaining their special Christmas requests. 
"Dear Santa," reads one that came through Chicago's Main Post Office. "I've been a good girl, I would like some new shoes, and some new clothes, and maybe a board game."
As CBS reports, the U.S. Post Office's "Operation Letters To Santa" program is helping to make sure letters like this one get answered. 
Want to help the elves work their magic? Read more about the program and how to get involved here>