Husbands Pro Breastfeeding
Does Your Husband Care About Breastfeeding?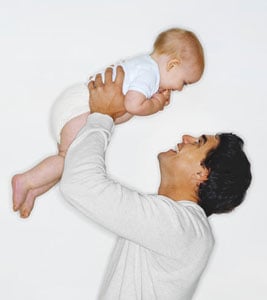 My husband is a breastfeeding fanatic. It's not the act he's crazy about, but the benefits for our lil guy that keep him pushing me to nurse longer. While I know "breast is best" sometimes I just want to stock up on formula and bottles. I don't mind the act itself. What bothers me is the need to wear nursing pads 24/7, pump at work, and that I am the only person fit to feed our son at 3:00 a.m.
It's fantastic that my hubby cares about the health of our boy; only I wonder if it was up to him, could he nurse for a year?
Source