I Didn't Know I Was Pregnant: Report Says One in 600 Women
One in 600 Women Doesn't Know She's Pregnant?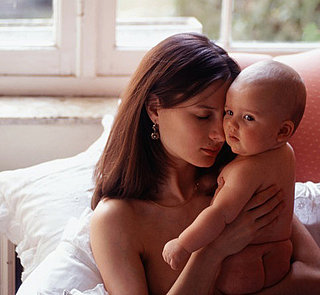 Sure, people may have heard a rumor about a woman who didn't know she was pregnant, and they've found enough moms to fill a TLC series on the subject, but the newest statistics about how common a circumstance this is are almost unbelievable. A report said:

Studies in Germany and Ireland have revealed that one baby in around 600 is born to women who were apparently unaware of their pregnancy until very late or when they were actually in labour.
It makes mothers wonder how their peers could not recognize common signs of pregnancy — weight gain, missed periods, and a ballooning belly. But the expectant stage is different for all women; some don't pack on the pounds, others never had regular menstrual cycles to begin with or believed they were infertile. The vast numbers also beg the question: do these expectant women really not know they are with child, or do they just choose to deny it? The article said:

"Married women with children are the most perplexing of the cases which present late or in labour," says Patrick O'Brien, of the Royal College of Obstetricians and Gynaecologists. "There are drug addicts who have chaotic lives and often irregular periods and women with a history of infertility who assume they can't get pregnant. But most common are young girls who actually just don't realise they are pregnant."
What is your opinion?