IVF Contest
"Win a Baby" Contests: Ga Ga or Gag?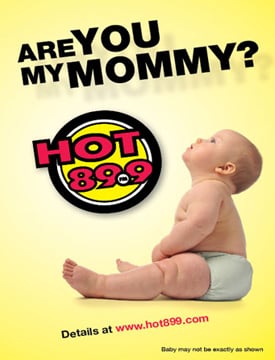 Step right up folks, and win a baby! Well, not a baby exactly, but an increased chance at baby via free IVF treatments. Last month, a private Ottawa radio station ran a Win a Baby contest, offering $35,000 worth of IVF treatments to the couple that convinced both listeners and a panel of judges that they were the most worthy of the prize. For desperate would-be parents unable to afford the pricey treatments, not generally covered by insurance, the contest was no doubt one more chance at longed for pregnancy, but not surprisingly, the contest had its share of detractors. Beverly Hanck, executive director of the Infertility Awareness Association of Canada, dismissed the contest as tacky and distasteful, telling The Guardian:

The station is clearly capitalizing on vulnerable patients who are desperate to have a family. Has anyone stopped to think how the hundreds of patients who do not win are going to feel?
This isn't the first contest with IVF as prize: in July, UK fertility charity To Hatch launched a controversial monthly lottery in which prospective parents pay $32 a ticket for the chance to win $25,000 of personalized fertility treatments.


Photo courtesy of hot899.com