IVF Health Risks
Adult-Onset Health Risks May Affect IVF Decisions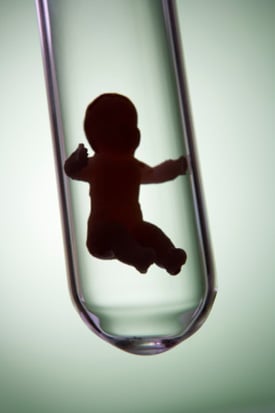 Pregnancy doesn't come easily for many couples, and new studies show that those conceived through artificial means may not have it too easy once they are born. According to researchers, assisted reproductive technologies, such as in vitro fertilization (IVF) and IntraCytoplasmic Sperm Injection (ICSI), may affect several genes, such as those tied to obesity and diabetes.
At the American Association for the Advancement of Science's annual meeting yesterday, doctors released their studies showing that the genes related to fat tissue development and glucose metabolism develop differently when a baby is conceived in a Petri dish, rather than in a human. The amount of oxygen the embryos receive is significantly higher outside of the womb.
As the first babies to be conceived through artificial means reach middle age, the typical time frame for obesity and diabetes to set in, doctors are calling for IVF-conceived adults to be carefully monitored.
Would concerns about the future health of your child affect your decision to pursue IVF?