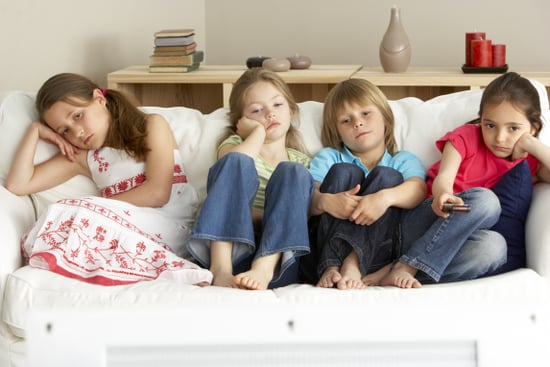 As the Winter lingers, keeping your kids holed up inside, chances are they're more than a little ready for some springtime sun. Help them beat the seasonal blues by switching up your family's routine with these 10 fun cabin fever cures:
Head to an indoor pool. Part of the problem may be boredom, since your kids are probably sick of their Winter activity standbys. Swap out the typical TV-and-PJs routine and slip on swimsuits instead.
Switch up mealtime with a Hawaiian luau. Your menu has likely consisted of soups, stews, and seasonal foods lately, so try channeling some Summer sun with a fresh and festive dinnertime luau.
Get friends together for a bowling night. Pair up with family friends for a fun night out and a change of scenery. Bowling works for all ages, so it's a great way for the whole gang to get up and moving.
Build a fort in the living room. Try some activities you don't normally do to invigorate your kids' attitudes. Help them flex their creativity by putting an indoor fort together, then crawl inside for a cozy game of cards.
Have a "pretend we're at the beach" day. Sip smoothies, serve popsicles, and blow up some beach balls to fake a day at the beach. Feeling extra adventurous? Fill a large tub or blow-up kiddie pool with sand for some indoor sand castles.
Read on for more ways to cure cabin fever.
Bundle up and brave the elements. Even if it's extrachilly outside, it's important for your kids to feel some fresh air. Something as simple as a quick walk around the block is sure to boost their energy and lighten their mood.
Hit up the local arcade. Channel your inner child and get the kids excited for a night of tokens, skee-ball, and giant stuffed animals. Find a spot that offers laser tag for an extra-active outing.
Visit the roller rink. Have a nostalgic afternoon at the roller rink so that your kids can let out some of their excess energy. Bonus points if they choose skates over rollerblades.
Spend the day at a museum. For a little dose of nature, skip the science museum and choose the aquarium instead. Scout out local children's museums, too, which tend to offer more hands-on activities.
Create an indoor obstacle course. Turn your kitchen into a makeshift obstacle course with hula-hoop hopscotch and tiny hurdles. Other ideas? Tug of war, exercise contests, or jump rope.