Infant and Baby Clothing
When Did You Switch From Baby to Real Clothes?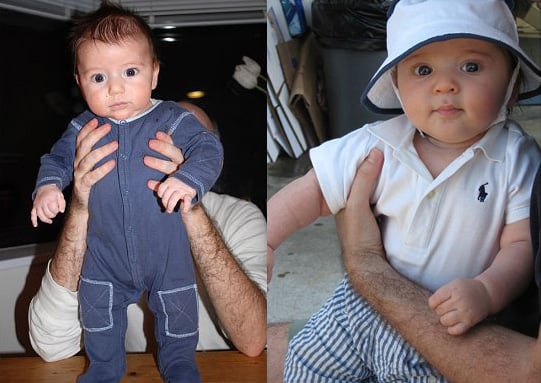 A newborn's closet is usually filled with an assortment of onesies, footies and sleep gowns that are perfectly suited for a wee one who spends most of his day (and night) catching some Zs. Gifts from family and friends often fill in the gaps with a cute piece here and there. But, when a new mama enters a children's store, her eyes are sure to wander over to the lil outfits that line the shelves. From dresses with bloomers to mini jeans and tops, the shrunken versions of grown-up clothes are enticing.
Some moms wait until their tot is old enough to sit up on his own before taking them out of the one piece outfits, while others jump right to them and never look back. When did you make the switch from baby clothes to real ones?