Interactive Play Rugs For Kids
Simple or Swank: City Play Rugs For Urban or Suburban Kids
A baby can see an entire city even before he can walk! Rugs offer lil ones a soft place to sit and serve as a play mat for various activities (including classic outdoor games). These carpets provide kids with a road map for an afternoon of fun.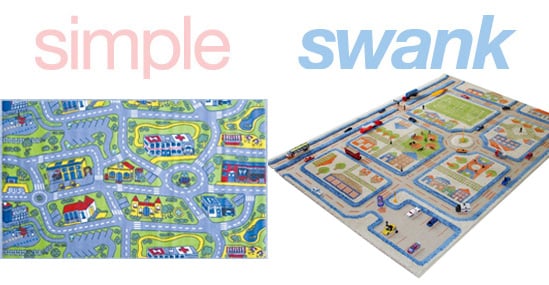 Simple: L.A. Rug's Driving Time ($55) is a plush nylon rug that uses bright colors to depict a small town that can be populated by toy people, cars, and trucks.
Swank: Danish by Design's Traffic Rug ($185) uses a rug's pile to create a 3D effect for more realistic play. The low-pile roads and parking lots are conducive to toy car use, while the plush parks and backyards are softer for more playtime activities.
Which do you prefer?