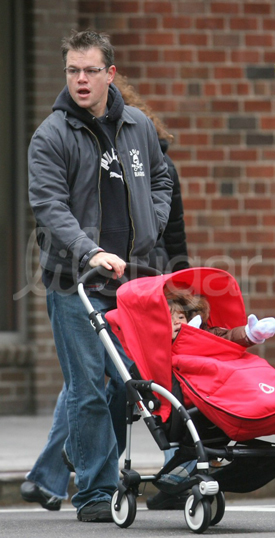 Being a designer is one thing, but being a father is another. When Aernout Dijkstra-Hellinga, Bugaboo's lead designer, first joined the Dutch stroller company, he was creating pushchairs without the benefit of any first-hand father experience. Now, with two tots at home, his perspective, and the features he focuses on, has changed.
During my trip to Amsterdam, (Bugaboo flew me there to test out the Donkey — look for my review next week!), I sat down with Aernout to discuss the changes.
LilSugar: How has becoming a dad changed how you design strollers?
Aernout Dijkstra-Hellinga: I was trained as a designer to get into the minds of other people and to design some really strange objects in a style that is personally not mine. When I started working at Bugaboo, by talking to people, observing people, and seeing how they act with their children. Of course you can never understand until you have children.
So what has changed? Not much in big things, but more the small detailed things: the noise a stroller makes, once your child is asleep, you do not want it to wake up. The use of the carrycot as a stand-alone. I thought, "OK, this is a nice feature." But actually, it is a very nice feature. You just drive into your house, you don't have to drive the whole stroller into your house, you just carry your carrycot into your house, into your living room and (the child) stays asleep, it's wonderful! But you also have to be aware that the way I use the product is not the way you'll use the product.