Interview With Harry Connick Jr. About Working With Daughter
Harry Connick, Jr. Knows Who's the Boss in His Female-Dominated Home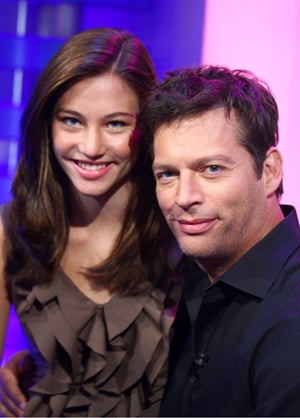 Living in a house full of women has taught Harry Connick, Jr. a thing or two over the years. Most of all, the crooner, actor, and activist has learned to be quiet and listen.
The father of three — Georgia, 15, Sarah Kate, 13, and Charlotte, 9 — is now hoping that others will do the same. He and his middle daughter, Kate, are working with American Girl to introduce the dollmaker's two newest dolls Cécile and Marie-Grace from 1853 New Orleans — and raising money for after-school programming for children at the Ellis Marsalis Center for Music in NOLA. The father-daughter duo wrote and recorded "A Lot Like Me," based on the message of diversity that streams throughout the new dolls' accompanying books. Each time the song is downloaded, a donation is made to the music center. I recently spoke with the duo about working together and life at home.
LilSugar: Kate, what was it like working with your dad?
Kate Connick: It was great! It's always fun working with my dad no matter what we do. It was really cool, because we got down to business. And he helped me not only as a dad, but working too.
LS: Harry was it a dream come true working with your daughter?
Harry Connick, Jr.: It's one of those things where before I had kids I would dream about what it was like to have kids and now that I have three girls, it's such a blessing. I never really thought about the prospect of having any of them want to do anything similar to what I do, but Kate's shown interest from early on. To not only have the pleasure of hearing her sing, but to be able to work with her — Kate's very serious and she has a really hard work ethic — it's a joy, I love it!
LS: The books in the new series and the song all celebrate diversity. Harry, you grew up in the diverse world of New Orleans. How do you instill the importance of such diversity in your kids?
Harry Connick, Jr.: We live in Connecticut now, and Connecticut is not as diverse as New Orleans by a long shot. I've told them for a long time that this is kind of a brown world we live in and [where] we live in Connecticut is not by any means representative of the world. So Kate's been to Asia, to Africa. She's been all over the world, and she sees that this is a diverse world. The music that I play is also very diverse. The musicians that I play with come from different backgrounds, so Kate's pretty steeped in that.
LS: Harry, with three daughters, you're constantly surrounded by women. What's the best part of living in a female-dominated home?
Harry Connick, Jr.: I stay quiet, and I listen. Is that right?
Kate Connick: Oh, yeah.
Harry Connick, Jr.: I mean, who's the boss of our house?
Kate Connick: Mom
Harry Connick, Jr.: Yeah!.
LS: Kate, do you guys ever gang up on him?
Kate Connick: No, he's the only guy in the house, so we help him out.
Keep reading to see how Harry works family into his busy schedule, and how he answers our Four Lil Questions.
LS: Harry, you're returning to Broadway this Fall. With eight shows a week, how do you carve out time for your wife for date nights? And how about for your daughters?
Harry Connick, Jr.: My family really is first. My relationship with my wife and my children really is important. It's about planning everything else. Fortunately, I have a family that's really supportive of me, so they're really cool. With regards to the Broadway show, one of the main reasons I wanted to do it was because I get to stay home for eight months. I get to take them to school, I get to hang out with Jill, and I'm local. It all revolves around family.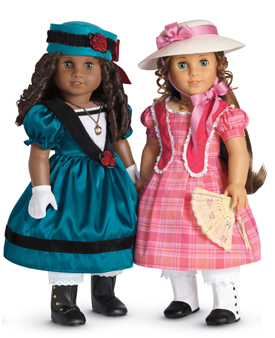 LS: You know you're a father when ________.
Harry Connick, Jr.: When your wife gives birth! When you start seeing all of your beliefs and values personified by your kids. When you start to see choices they make. When they stop on the street to see if someone needs help. Those are the kinds of things Kate does, which is the kind of person I try to be, and is the kind of people my parents were.
LS: I wish someone had told me _________ about fatherhood.
Harry Connick, Jr.: How unbelievably great it is. People who don't have children may not understand what it's like. You have to explain this, but you can't. It's really just a blessing.
LS: The best trick my parents taught me is _________.
Harry Connick, Jr.: To allow for a discovery process. They were never much for shoving advice down your throat. It was always about let the child learn on their own. Let them figure out, that's the fun!