Introducing the Sippy Cup
BabySugar Diaries: Six Months Is Sippy Cup Time!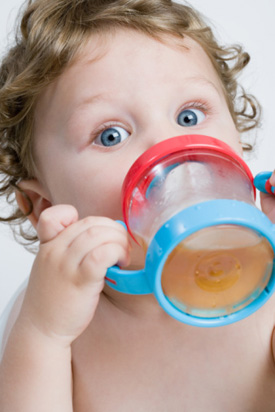 Just when a baby is getting used to eating solid foods, the doctors go and throw something new into the mix! We've been serving up a variety of food purees – including some great homemade ones that my lil one is gobbling up. But during a recent phone call with my son's pediatrician, he reminded me that my tot should be getting the hang of the sippy cup now so I can give him water on Summer days. I had completely forgotten this stage from my first child and found myself scrambling to find information about introducing kids to the sippy cup for the first time.
The American Academy of Family Physicians says, "The sippy cup should be introduced at six months of age in preparation for weaning from the bottle or breast at 12 months." When did you first give your child a sippy cup and did he take to it right away?